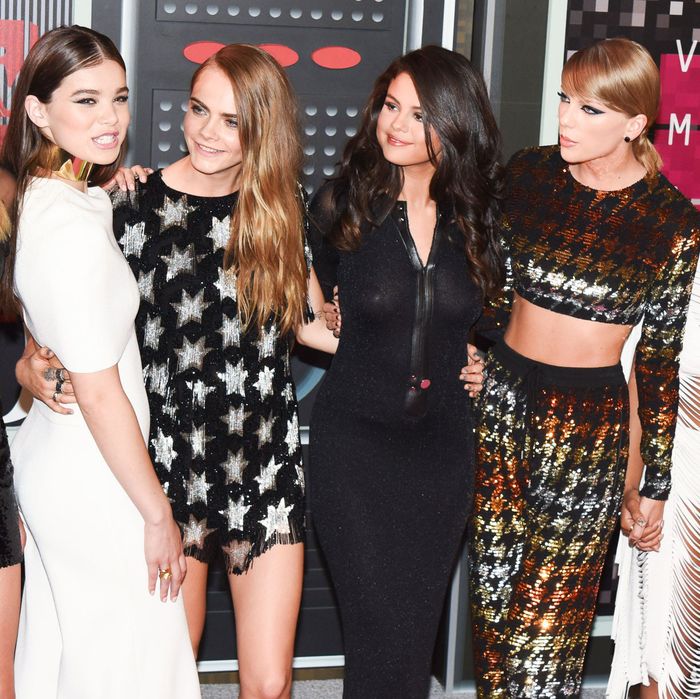 The complete crew.
Photo: Owen Kolasinski.com/BFA
While the male bottle blonde is being cyberbullied, the female is receiving death threats from an internet troll.
TMZ reports that at least five celebrities have received death threats from the same man, and those celebrities are all part of Taylor Swift's squad of professional beautiful people. Although the first target was Jaime King, the troll seems obsessed with Swift's Hollywood friend group, telling Swift, "I will kill some of you." He also told Delevingne, "I will kill your friends and I am excited about this," and tweeted to Hadid, "people gon die they're gon die die die die!" Even Teigen, who was not invited onstage during the 1989 tour, was the target of a posse-related threat: "gonna give it one shot, but I probably gonna end up murdering your friends."
Police are searching through Twitter's records to find the culprit. Just another day of being a woman on the internet.