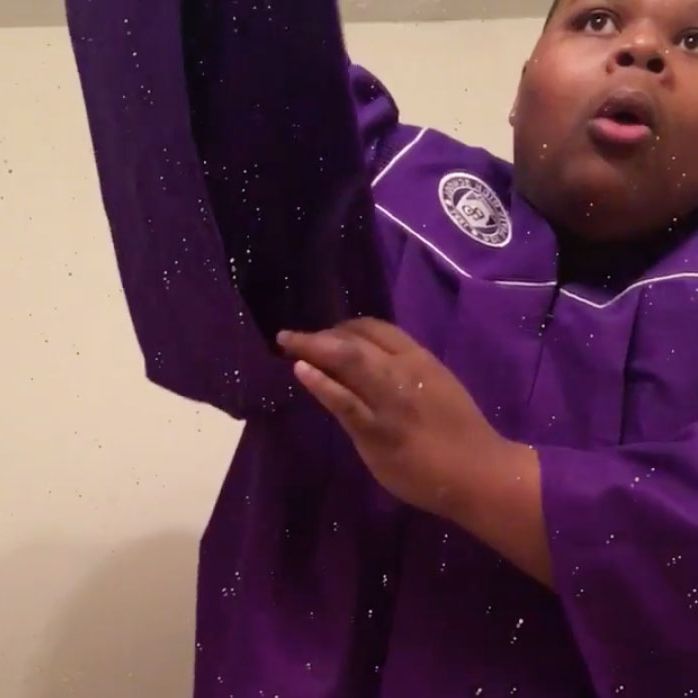 Photo: Courtesy of Twitter/AntonioGotFans
Why is that when students finally reach the massive achievement of finishing school, they are still forced to wear ugly polyester sacks for the sake of tradition? High-school senior Antonio Tate, a.k.a. @AntonioGotFans, received his high-school-graduation gown, but was not pleased.
Congratulations on graduating, Antonio. May your future be full of much more flattering sleeves.