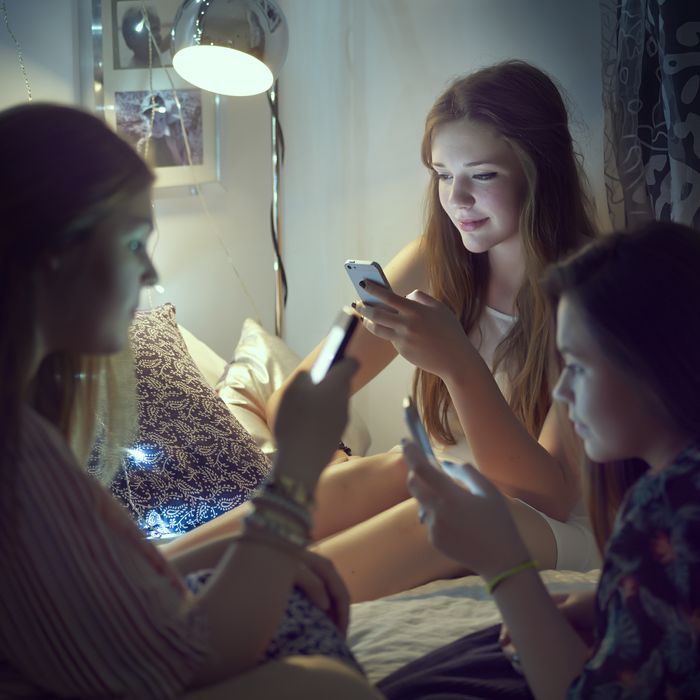 The teens!
Photo: Mark Mawson/Getty Images
While we may never fully understand what it's like to be a teen in the era of Snapchat, sexting, and the closing of the American shopping mall, that doesn't mean we adults will stop trying to learn. In a new, excellent story for the Washington Post, writer Jessica Contrera investigates the life of a 13-year-old girl. One thing she learns — of the many — is that teens obsessively curate their Instagram feeds.
She has 604 followers. There are only 25 photos on her page because she deletes most of what she posts. The ones that don't get enough likes, don't have good enough lighting or don't show the coolest moments in her life must be deleted. "I decide the pictures that look good," she says. "Ones with my friends, ones that are a really nice-looking picture."
If you have more than 25 photos on your Instagram feed, you are a hopeless square (say the teens). In order to prove this little detail, a writer for Tech Insider spoke with her 15-year-old brother about this obsessive attention to Instagram curating. "Usually if someone has over 500 followers and posts a picture, they expect it to bring in at least 60 likes, anything less usually means the picture will be deleted," the teen told her. A second teen confirmed, saying that most of her photos have over 100 likes.
Damn, I feel uncool.