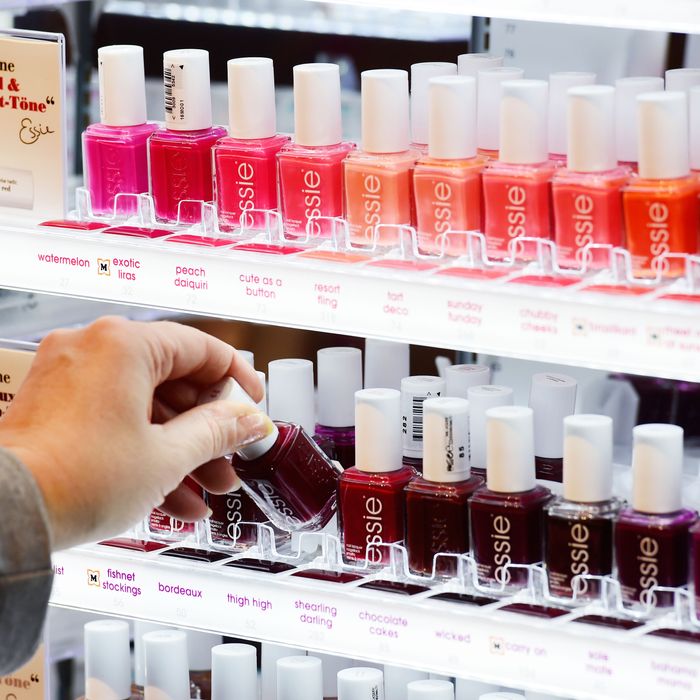 Photo: Alexander Koerner/Getty Images
Finally, a thrilling update in the mysterious saga of disappearing Essie nail polish: Police have finally identified Juan Baez, 48, as the man who has been stealing thousands of dollars worth of Essie from midtown Duane Reades.
In January, he made off with what one employee described as "the whole Essie section" a.k.a. $1,632 worth of nail lacquer. Then, on April 2, he stashed 315 bottles in his backpack from another store. By April 11, he returned to the initial scene of the crime and took 186 bottles, tallying up his tab to $6,171 worth of nail polish.
It is not known what, exactly, Baez is doing with the polish. Maybe he's reselling it, but if you're going to Supermarket Sweep the nail aisle, you might as well go for the UV gel kits! Perhaps he is hoarding bottles before Essie debuts their unsettling new packaging.
Baez is still at large, so watch your back next time you're browsing for a fresh bottle of Ballet Slippers.