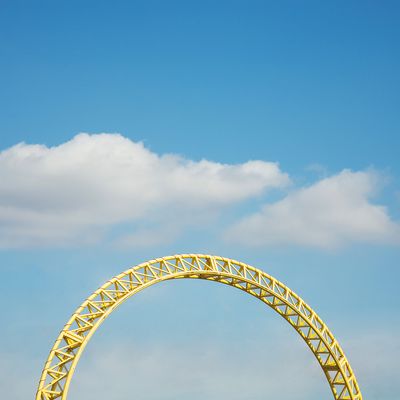 Photo: David Dear/Getty Images
Theme parks are inherently chaotic places, filled with potentially deadly rides, overpriced and mediocre food, long lines, and — worst of all — teeming masses of people. Some recognize theme parks for the hellscapes they truly are, while others love them for whatever incomprehensible reason. Still others dream of getting into the theme park business themselves.
Take Mauro Morata and Evaldo Shiroma, a pair of entrepreneurs who are attempting to open an "erotic theme park" in Piracicaba, Brazil. Theme parks are inherently unsexy, as anyone who's witnessed someone tear into a turkey leg at Disney World can tell you, but Morata and Shiroma are determined to make this one work.
ErotikaLand, which Google Translate describes as "a dream shared between big business Sexy market in Brazil [sic]," is an envisioned 150,000-square-meter homage to debauchery. Plans include a nudist pool, erotic museum, a train of pleasures ("erotic ghost train"), and a requisite Ferris wheel and water slide. The park, which will be 18-plus and have an $100 admission fee, will not allow any actual sex on the premises, though visitors are welcome to get horned up. All the regular stressers of an amusement park — plus sexual frustration!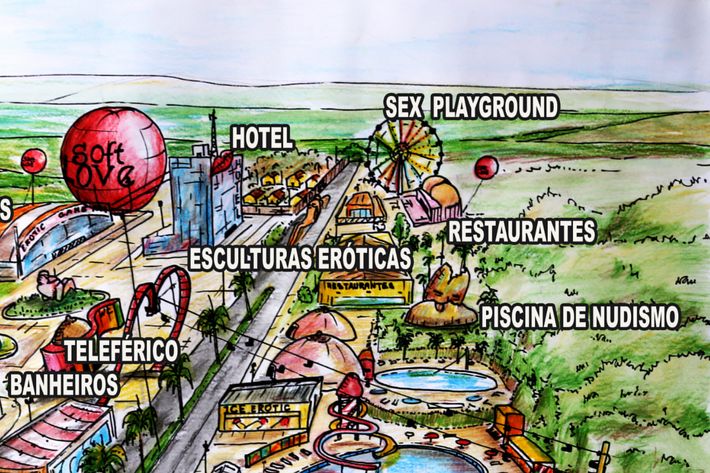 According to the New York Times, the park aims to "promote a healthy approach to sex" and will encourage condom use, but even that sex-positive spin has some locals worried about the consequences.

Matheus Erler, a member of the Christian Socialist Party who heads up the Piracicaba city council told reporters,"We cannot be known as the capital of sex."
Worldwide Capital of Sex does sounds like a pretty good name for the park, though.