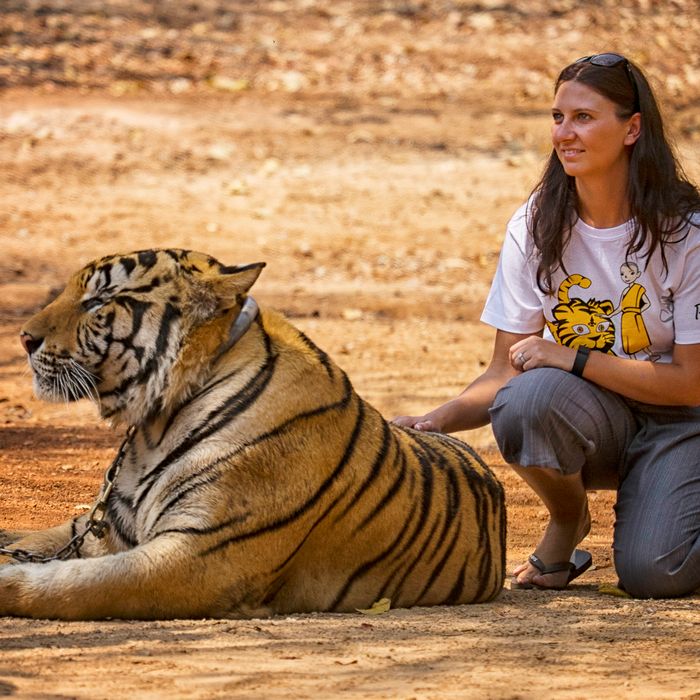 Photo: David Longstreath/Getty Images
Arguably, any week is a rough week if you're a zoo animal. But this week seems to be especially bad.
Thailand's Tiger Temple, famous for allowing tourists to pay to pose for photos with the massive animals, was seized by hundreds of government officials after allegations of abuse by animal and wildlife-rights organizations. In addition to being exploited for photos, the temple's own veterinarian claims some of the animals are being sold into a "transnational trafficking crime organization." The monks and workers who run the facility deny any abuse allegations.
This is sure to be a devastating blow to any guy on Tinder who has yet to live his dream of posing with a tiger and using the picture as a surefire way to let women know he loves both animals and travel (no way!).