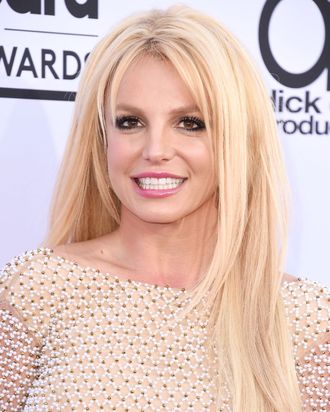 Britney Spears.
Photo: Steve Granitz/Getty Images
Britney Spears is back. She's got a successful residency at Planet Hollywood in Vegas; she's performing at the Billboard Music Awards this weekend; and, on Wednesday, she launched a mobile game with the same company that created Kim Kardashian's wildly popular app. It's called Britney Spears: American Dream, and when a publicist offered us the chance to interview Britney about it, we said, "Yes! Duh! When?"
Though she has come a long, long way from her public meltdown in 2007, Britney rarely gives interviews these days. She seems to be doing well, both mentally and financially — Forbes ranked her the fifth-highest-earning female musician of 2015 — but she remains guarded.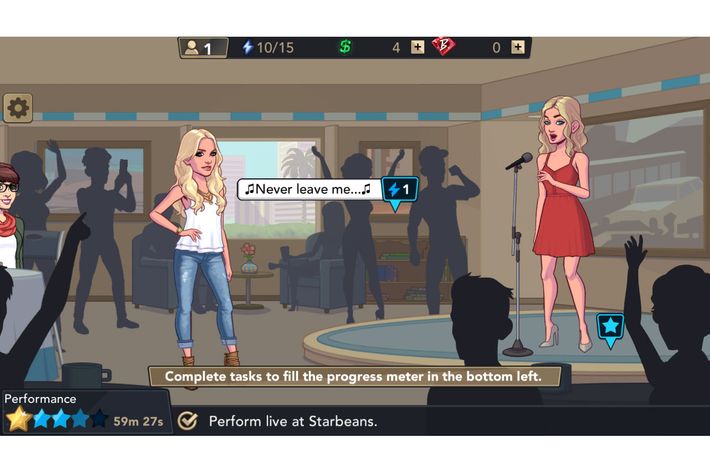 And so our interview, it turns out, was an email Q&A facilitated by a publicist for the mobile game. We sent Britney a variety of questions about Britney Spears: American Dream, as well as her career in this moment. How is your game different from Kim Kardashian's? Is that "rival" pop-star character based on anyone in particular? How involved were you in the design process? With this new venture and your ongoing, successful residency at Planet Hollywood, you really seem to be at the top of your game … how do you feel about the recent media conversation surrounding your career and conservatorship?
We also asked her to tell us what her current favorite drink at Starbucks is, since a place called "Starbeans" features heavily in the opening scenes of the game.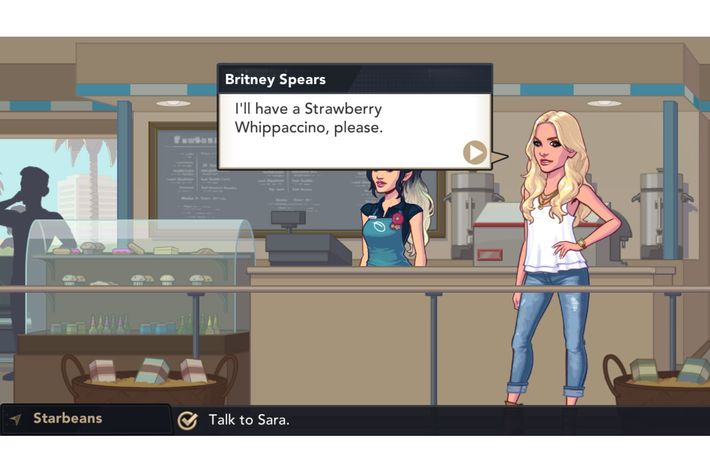 We got back an edited list of questions along with Britney's answers, which are incredibly revealing.
You're a huge star, but you really haven't put your name on that many products over the years. Why did you want to create a mobile game?
I'm definitely picky about what projects I take on. They have to be things I'm passionate about. I actually get to be creative when it comes to my mobile game. It's really cool.
How involved were you in the design process?
I was really involved in the overall look and feel of the game, especially my character. I wanted to make sure fans knew it was me.
My favorite part of the game is that it starts out in a "Starbeans." What's your go-to Starbucks order today?
​Passion Tango Herbal Tea is my drink of choice.​
What are your other favorite apps on your phone? You've been posting great Instagrams lately.
Other than my game ;) I love Instagram.
In 2002, you released a PlayStation game called Britney's Dance Beat. Now, almost 15 years later, you have Britney Spears: American Dream. What do you think you'll be doing 15 years from now?
Definitely being a mom and spending time with friends and family.​
So now we know Britney's favorite Starbucks drink.
You can download Britney Spears: American Dream here.