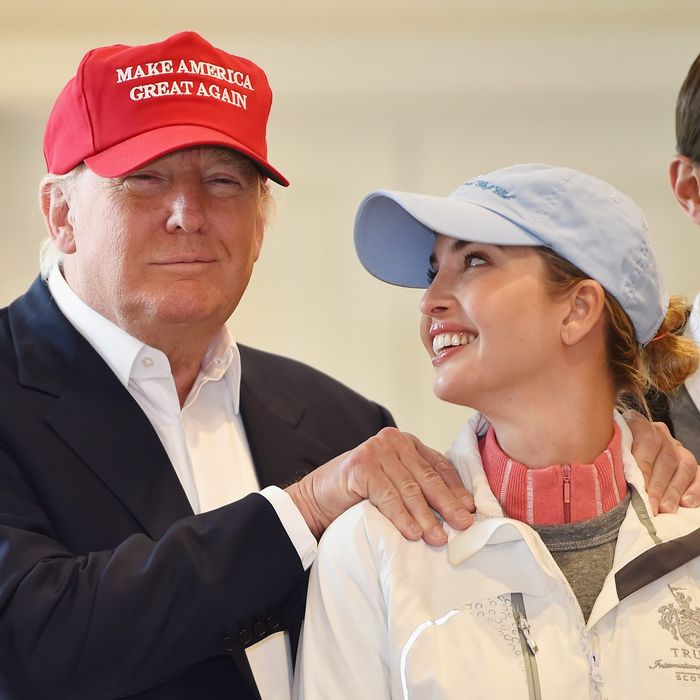 It's not great.
Photo: Jeff J Mitchell/2015 Getty Images
Donald Trump's presidential campaign has been peppered with casual misogyny, from his comments about Megyn Kelly bleeding from her "wherever" to the misguided idea that "women get it better than we do." His history with women before he hit the trail isn't much better.
Anyone who's paid attention to Trump over the years knows he has a history of treating women badly; has any other presidential candidate been accused of marital rape? The New York Times has published a fascinating feature comprised of interviews with "dozens of women who had worked with or for Mr. Trump over the past four decades, in the worlds of real estate, modeling and pageants; women who had dated him or interacted with him socially; and women and men who had closely observed his conduct since his adolescence."
What was it like to work with him? Well, if you're overweight, he'll be sure to mention it, and if you're within hearing distance, you'll learn all about his sexual prowess. At the same time, he's hired and promoted them within his various business ventures, and some women have apparently had good interactions with him. It's a juicy read, and one that paints a slightly more nuanced picture of the mogul behind the campaign spin.
But only slightly. He's still pretty gross.