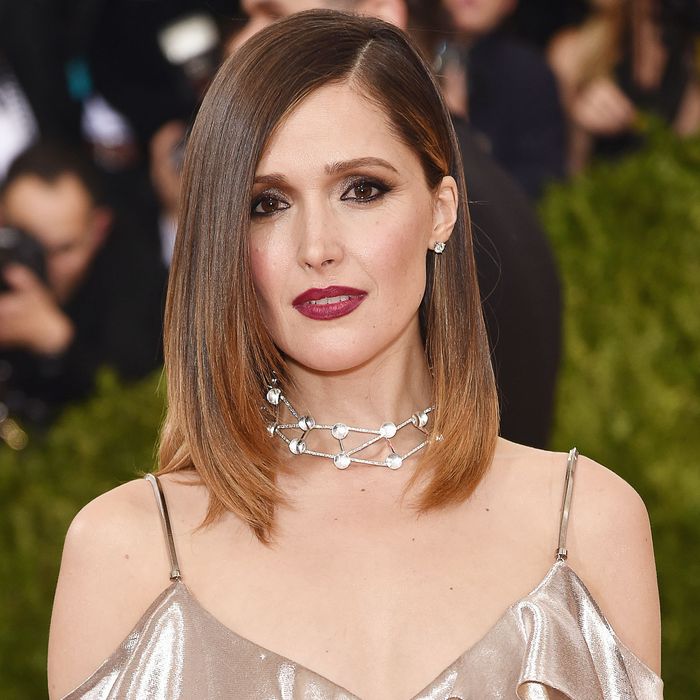 Rose Byrne
Photo: Dimitrios Kambouris/Getty Images
During Rose Byrne's Thursday-night appearance on The Late Show, Stephen Colbert asked her about how she was settling into motherhood. Byrne, who just had a baby with her partner, America's premiere beefcake Bobby Cannavale, said she wasn't getting much sleep and that she was traveling often — at which point Colbert whipped out a photo of her smiling while getting her breast milk confiscated by the TSA.
When Colbert asked her how she dealt with the TSA agents she said, "I just stand there and smile and tell them that it's really breast milk." She then joked, in reference to her breasts, "You want me to get 'em out?"
It's unclear if they confiscated her breast milk for good — like what happened to Alyssa Milano last year — or just took it away for a routine scan and then gave it back. Either way, good for the TSA for making traveling even more of a hassle for new mothers.