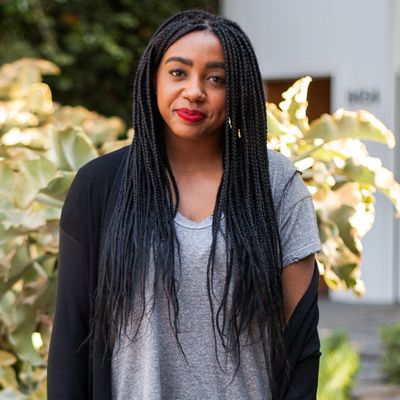 Emily Current and Meritt Elliott are known for launching the beloved denim brand Current/Elliott, but now they've moved on to a new venture, the Great. After selling their former company in 2012, they realized they wanted to not only change the scope of the denim world, but also find a way to add wearable pieces into denim culture. The Great is what they call "a culmination of everything we've ever wanted to do," mixing denim with T-shirts, utility jackets, and silky separates. Since I had to see this for myself, I sat down with Current and Elliott to discuss the Great and try on a few outfits.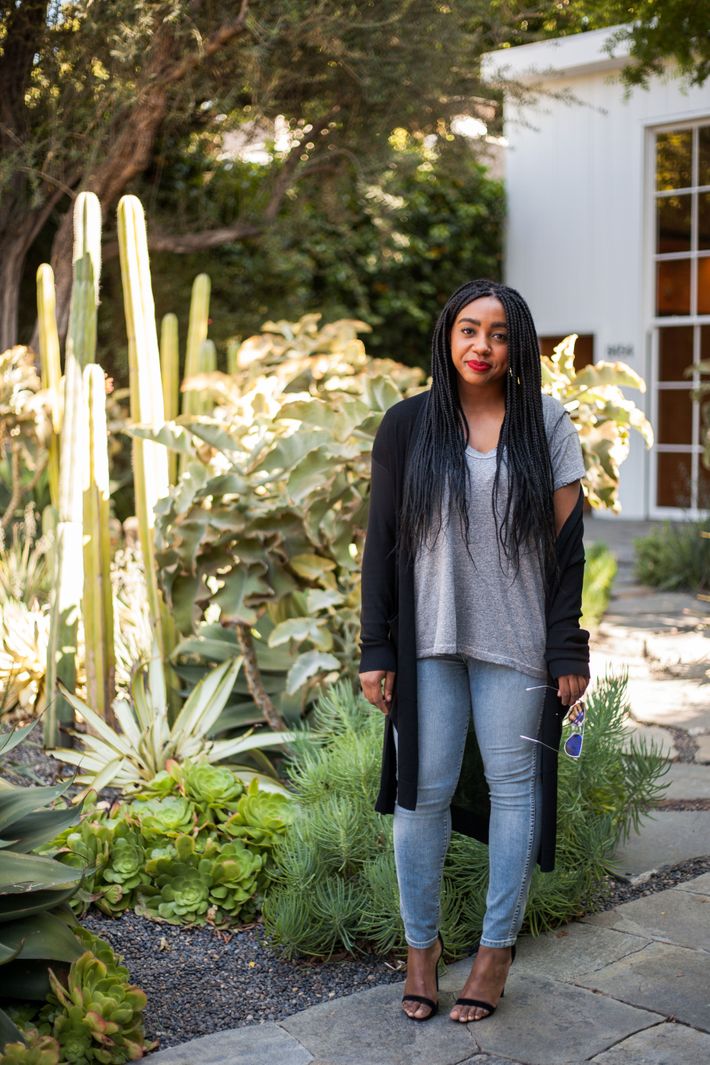 The Great Crop Tee, $115 at The Great ; The Great Almost Skinny Jeans, $265 at the Great
Asked about the kind of woman they think would wear the Great, Elliott says, "We know people want to be effortless, casual, sometimes ironic. And I think we're able to express that now because we don't have any rules. We just want to design a line that reflects our lifestyle for the woman who wants that."
When Elliott and Current first started the line, it was all about pieces that surround denim. But their desire to build out the wardrobe beyond the five-pocket jean led them to expand. "We knew that we wanted to do something that we owned wholly, where we could build out all the categories to give the denim context and to give more of an understanding of how we wanted it to be worn," Current adds.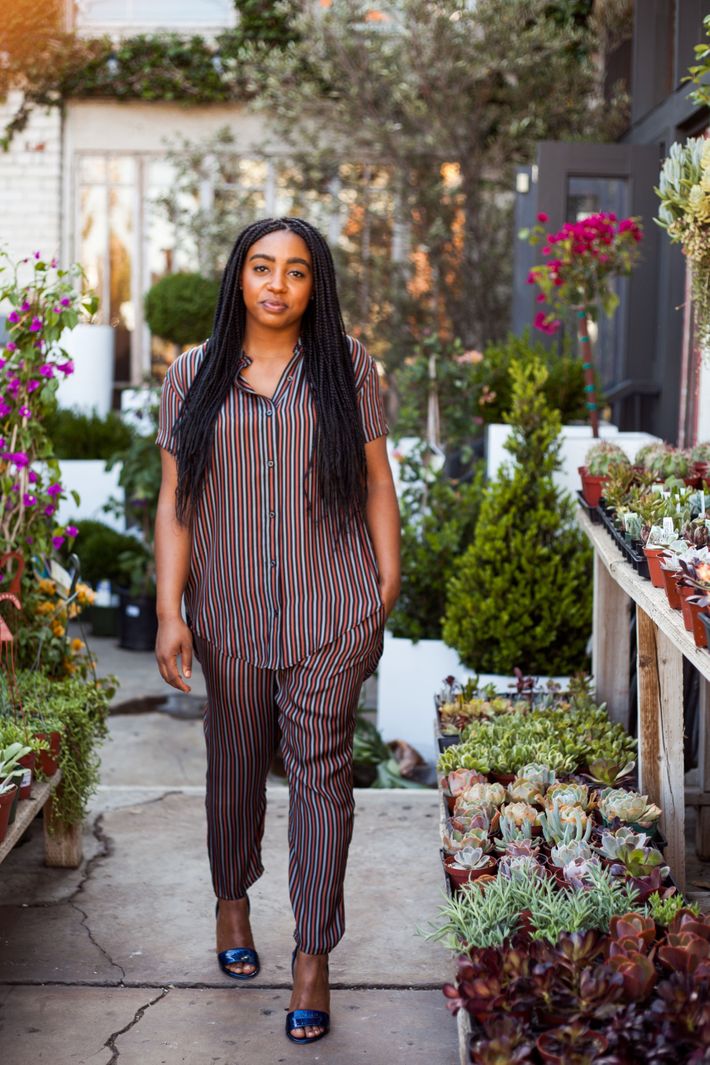 The Great Short Sleeve Century Shirt, $175 at the Great; the Great Slouch Slack, $192.50 at the Great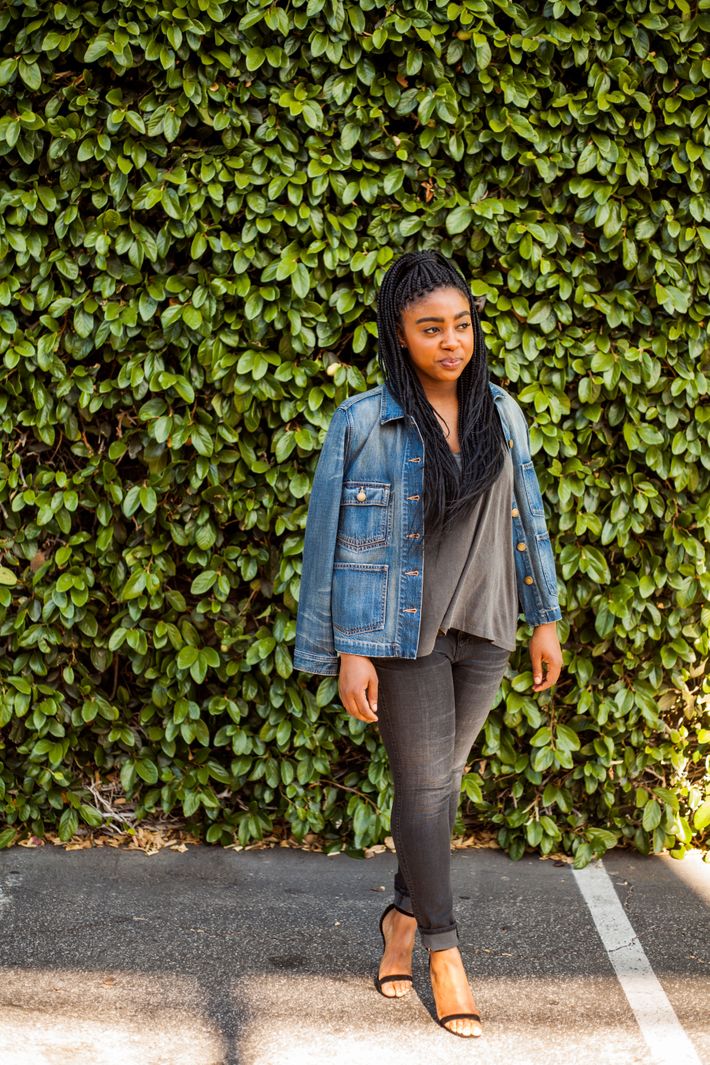 The Great Shirt Jacket, $375 at the Great; the Great Crop Tee, $95 at the Great; the Great Almost Skinny $285 at the Great
The Great aims to fill the void between super-casual and occasion dressing, since there often isn't a middle ground. "We like to say that the main event of your life is just living your life, and that's what we're designing for," Elliott says. Because of the casual American feel of the clothing and the soft fabrics, it's easy to mix the collection with what's hanging in your closet.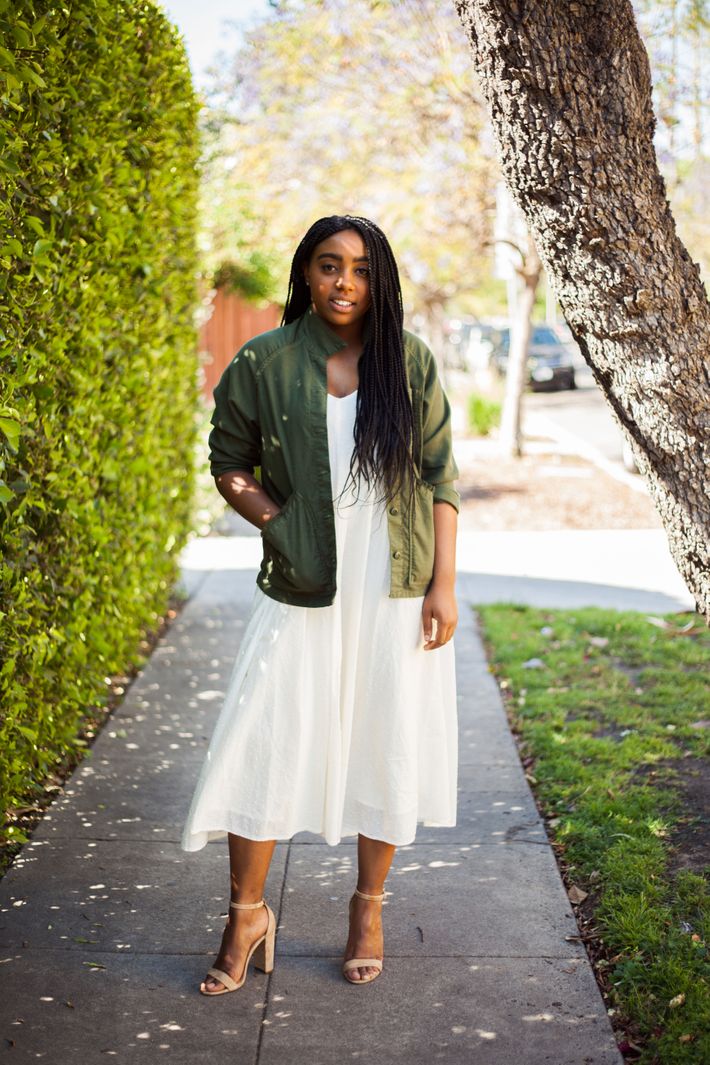 The Great Tea Length Dress, $425 at the Great; the Great Army Shirt Jacket, $395 at the Great
And while it's definitely a California brand, taking inspiration from the Gold Rush and the local landscape, there are also hints of the Victorian era and boxier, masculine fits as well, adding a more cerebral East Coast spin. "We don't quite live in the denim department, and we don't quite live in the collection section either," Current says. "We're all-encompassing in terms of mixing vibes and how you present that in retail."