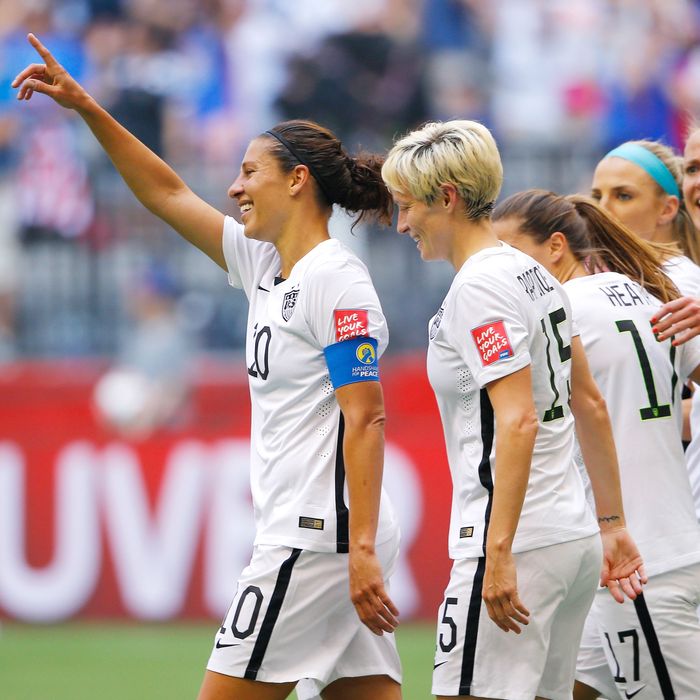 The USWNT.
Photo: Kevin C. Cox/Getty Images
On the same day 22 senators unanimously approved a resolution to encourage the U.S. Soccer Federation to hear the case for unequal pay between men's and women's soccer, the U.S. Women's National Team was having a political discussion of its own.
In Chicago, lawyers for the players' union argued in front of U.S. district judge Sharon Johnson Coleman that the World Cup–winning players for the USWNT should be permitted to strike in the event that their pay-discrimination complaint is not resolved by the time the Summer Olympic Games roll around. Lawyers for the USSF said the team "implicitly" promised not to strike in 2013, but the USWNT's counsel says that even if that were the case, it was never in writing and therefore doesn't count.
The executive director of the players' union told reporters after the hearing that he doesn't want the dispute to come to a strike, but "we're going to reserve our rights to do whatever we need to do to affect equal pay." The Summer Olympics kick off on August 5. Will it start without the world's greatest women's soccer team? Your move, USSF.