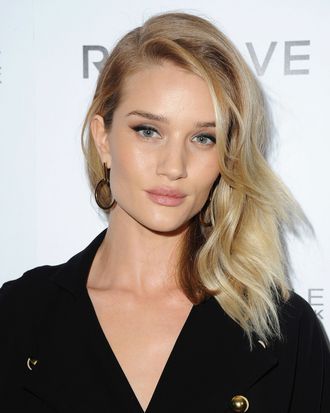 The model.
Photo: Jon Kopaloff/Getty Images
As required by law, a female celebrity shared her diet plan with a magazine today. The celebrity is Victoria's Secret model Rosie Huntington-Whiteley, the magazine is InStyle, and the diet sounds like hell!
"I decided to try a diet plan by a doctor called Dr. Nigma Talib, and she is actually a naturopath," Huntington-Whiteley revealed. "She said to me, 'If you want to get on my plan, you have to cut out sugar, dairy, gluten, and alcohol.' And I'm not gonna lie, it's been brutal. It's been a really big challenge …"
InStyle calls this Huntington-Whiteley's "secret for looking good in a bikini." Horrible secret.