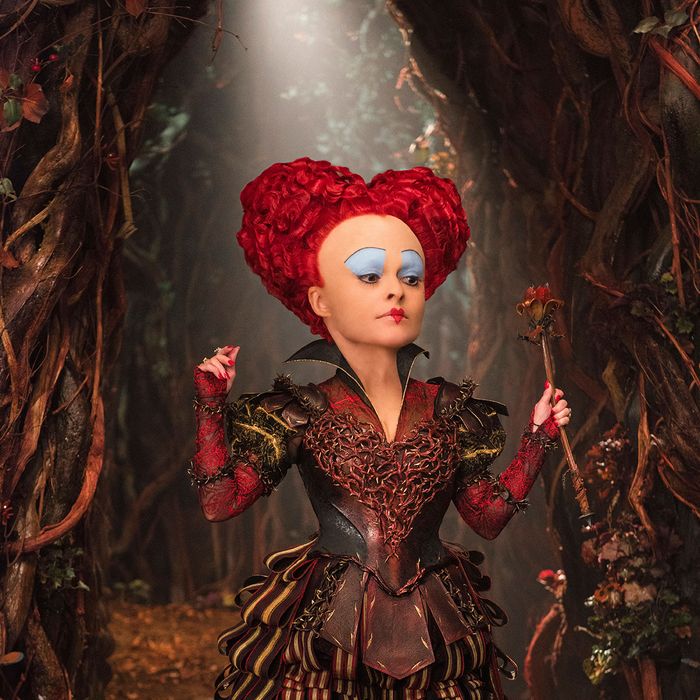 Helena Bonham Carter in Alice Through the Looking Glass.
Photo: Peter Mountain/Courtesy of Disney
Before Disney's Alice Through the Looking Glass opens in theaters this month, New York's Vulture Festival has an exclusive first look: an early screening of the second Alice in Wonderland installment on May 22, followed by a discussion with the film's Oscar-winning costume designer Colleen Atwood, led by Vulture's Kyle Buchanan.
Atwood is responsible for Helena Bonham Carter's three-pound heart-shaped wig, Anne Hathaway's "Stepford fairy princess" look as the White Queen, and Johnny Depp's orange wig and eerie tinted contacts as the Mad Hatter.
Vulture Festival's Alice Through the Looking Glass screening and discussion will be held Sunday, May 22, from 1 to 4 p.m. Get tickets here, check out the full Vulture Festival lineup, and click through the slideshow to see stills from the film.