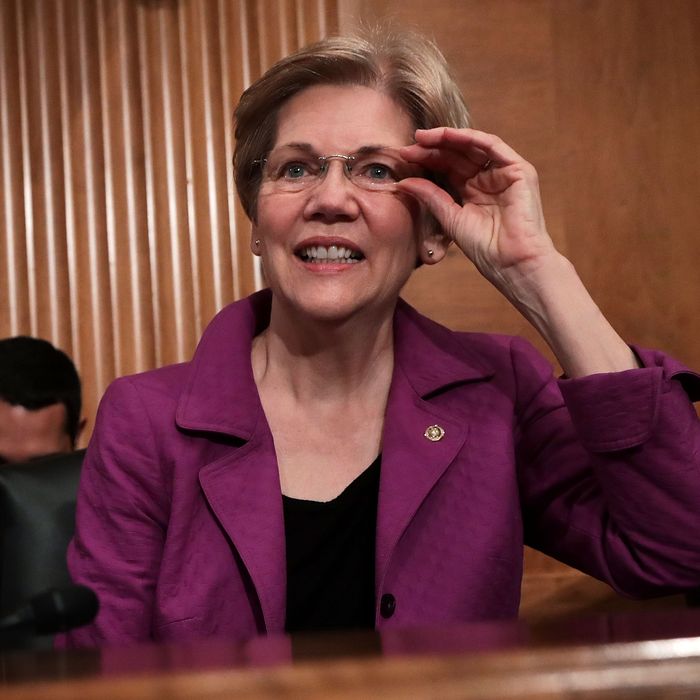 Vice President Warren, anyone?
Photo: Alex Wong/2016 Getty Images
Elizabeth Warren, Twitter mercenary extraordinaire, is getting everyone's hopes up. Democrats see Warren as the ideal candidate to run alongside Hillary Clinton in the fall (especially after Clinton's campaign chairman floated the idea of an all-female ticket), and in an interview on Wednesday Warren didn't exactly rule out the possibility.
But she didn't give a straight answer, either.
When Mic's Zeeshan Aleem asked Warren point-blank: "If Hillary Clinton came to you and said, 'I need you to be my running mate in order to take on Donald Trump,' would you say yes to that?" Warren dodged the question by saying she's focused on her current job as a Massachusetts senator.
"I'm here in the United States Senate doing exactly what the people of Massachusetts sent me here to do," she said. "I'm in the thick of the fights to try to level the playing field, to try to un-rig this system, and that's what really matters to me."
Aleem then asked whether she was ruling out the possibility altogether, to which she replied, "We've got to get all of our nominations settled on the Democratic side." She's right, of course — Clinton probably won't clinch the Democratic nomination until June at the earliest. Plus, she's friends with Bernie Sanders, whose campaign has also sort of kind of maybe hinted that Warren would make a good VP for him, too.