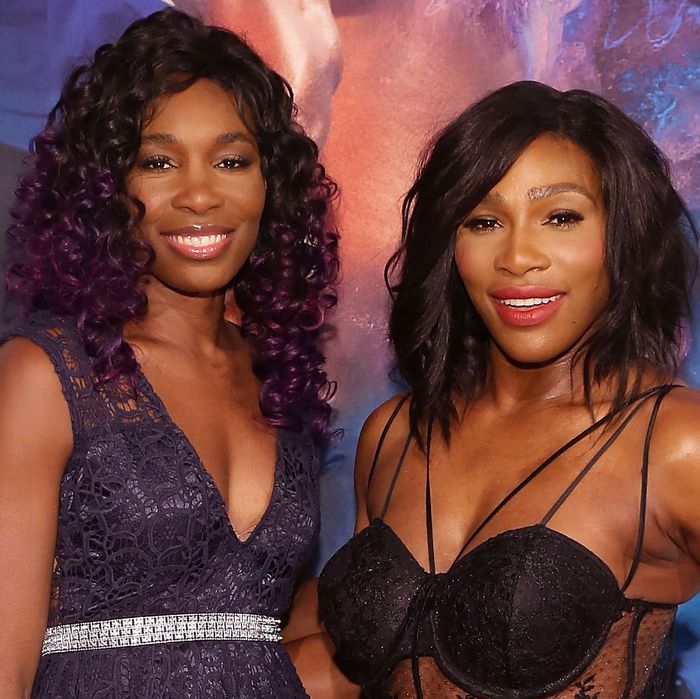 Venus and Serena Williams
Photo: Taylor Hill/Getty Images
The two-handed backhand, the splits, walking around in Lycra: We all know these are Williams sisters' strong suits, but now you can add "being world-class stage performers" to the mix. As it happens, Serena and Venus Williams hold an annual private tournament aptly named the Williams Invitational. The event consists of a tennis match, Ping-Pong and dodgeball games, and — best of all — a dance competition.
Vogue captured the latest Williams Invitational, where Venus (zipped-up in a pink catsuit) danced methodically to The Pink Panther, Serena twirled from an aerial hoop, and former football player Bryant McKinnie tried his best to keep up. The whole spectacle was worthy of a Broadway production.
When the dust settled and the impartial judges weighed in, Serena came in victorious. Was there ever really a doubt?