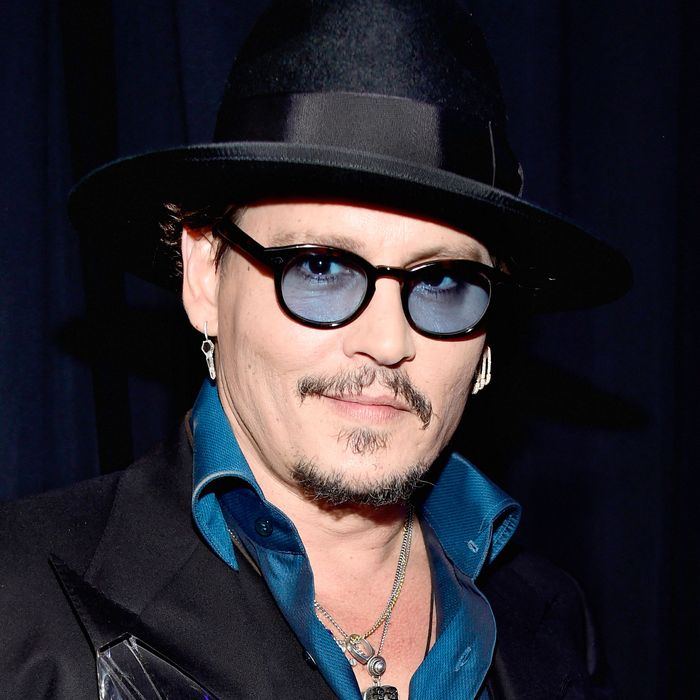 Johnny Depp.
Photo: Frazer Harrison/Getty Images
Johnny Depp, a 52-year-old actor with a blonde wife and bad teeth on purpose (?), recently humbled himself before the Australian government for illegally bringing his Yorkshire terriers into the country. He and his wife, Amber Heard, released a bone-chilling 43-second apology video for their crimes, which you should really watch in full. Now, Depp appears to be riffing on this video in promotional appearances for his forthcoming Alice in Wonderland movie. But what is he saying?
Nothing that I understand! Is the Kentucky-born actor doing some kind of … British something? Scotch twang? Smoker's French? I pray that one day Johnny Depp finds his voice.