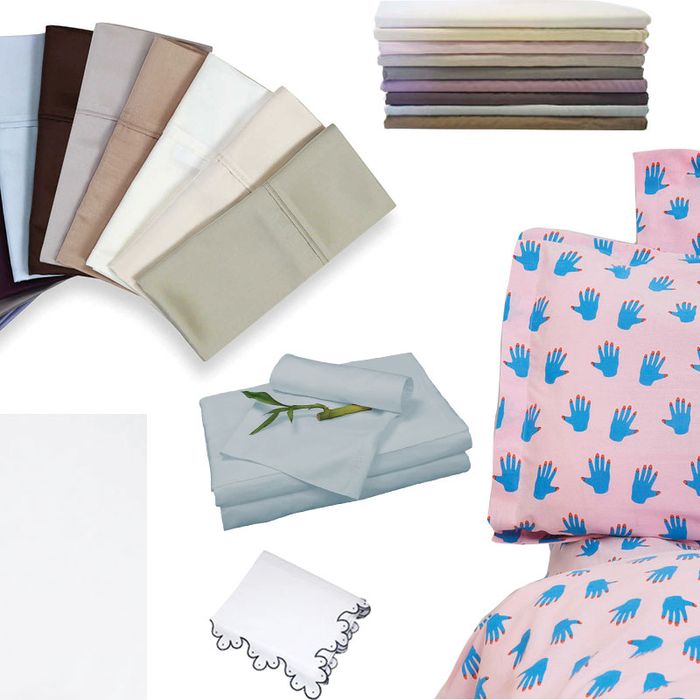 Feel fabulous in these sheets.
Cotton percale? Sateen? Silk? "Bedsheets are the most important thing in the world," muses Bunny Williams, who has been decorating Upper East Side apartments and Connecticut country homes for over 30 years. Because if you're going to spend one-third of your life between the sheets, shouldn't they feel fabulous? Here, Williams, along with some other very particular New York tastemakers — Sheila Bridges, Kai Avent-deLeon, and Aelfie Oudghiri — tells us the best sheets to buy.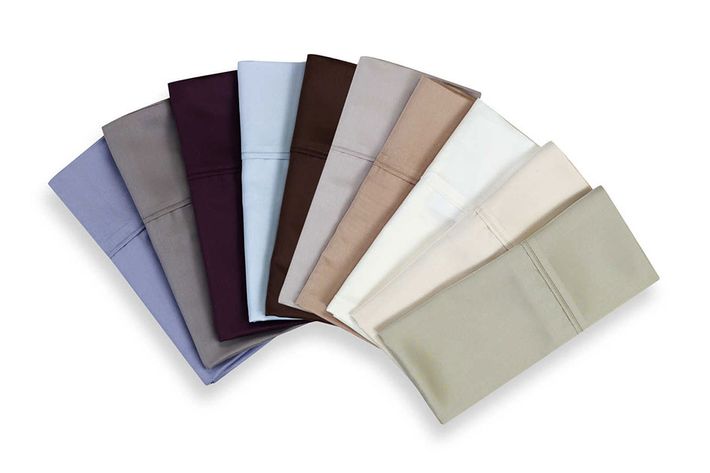 Sheila Bridges, founder of Sheila Bridges Design
Pick: Pure Beech 100 Percent Modal Sateen
"I have them on my bed right now and they are my softest sheets by far. They almost feel like flannel, but very lightweight, so they're not as warm — just really soft and comfortable to the touch. Even though I have 20 other pairs of sheets folded in my laundry closet, I'll take these off the bed, wash them, and put them back on."
From $90 at Bed Bath & Beyond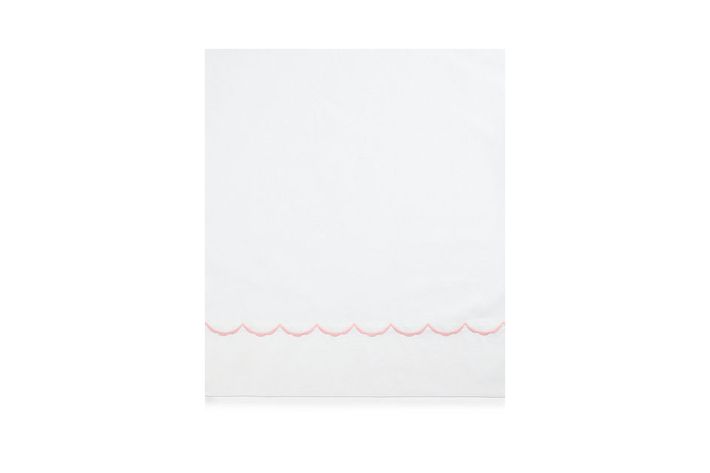 Sasha Bikoff, founder of Sasha Bikoff New York
Pick: Matouk
"My favorite sheets are Matouk, mostly because everything's customizable, from the color of the threading to the monogram and the ruffles, but there's this one embroidery that I keep coming back to. It's this very Hollywood Regency scallop-shell pattern that's kind of Miami-influenced too. It's very 1940s, 1950s glam with the seashells and the scalloped edge, and I love it."
From $72 at Neiman Marcus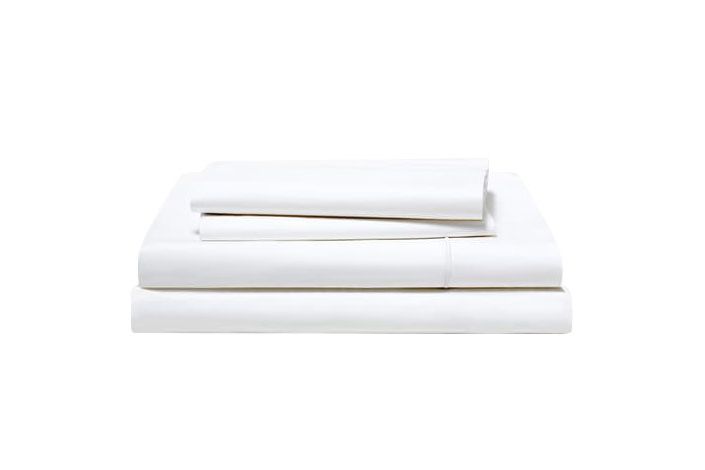 Kai Avent-deLeon, owner of Sincerely, Tommy
Pick: Snowe
"I really liked Snowe's dinnerware, so I started using their sheets, too, and I've found that they're really good quality and decently priced. As I got older I realized the importance of having quality sheets, and with these I finally feel like an adult. They're cotton, which is the only material I buy now, and they're really soft, kind of plush. They're breathable and low-maintenance, so I don't have to constantly clean them even though I buy an off-white color."
$260 at Spring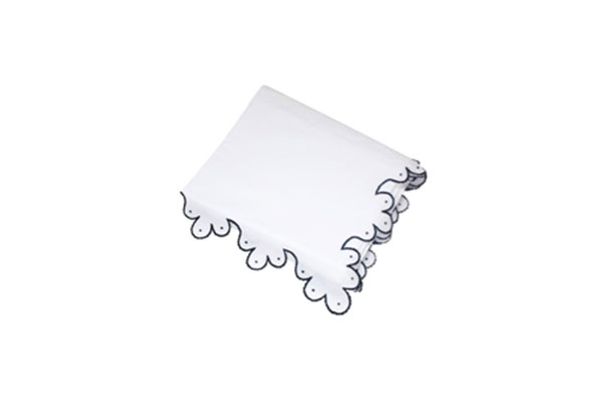 Bunny Williams, founder of Bunny Williams Home
Pick: Julia B.
"Bedsheets are the most important thing in the whole world. You spend a third of your life in bed, so good sheets should be like buying a couture dress — they're worth the investment. I happen to like really fine cotton percale; it launders beautifully, it's cool. Other cottons aren't as cool and I just don't like satin sheets. I happen to love Julia B linens. It's really high-end 800-count cotton percale. She does couture linens with beautiful monograms and embroidery all done by hand. It's absolutely beautiful."
Price upon request at Julia B.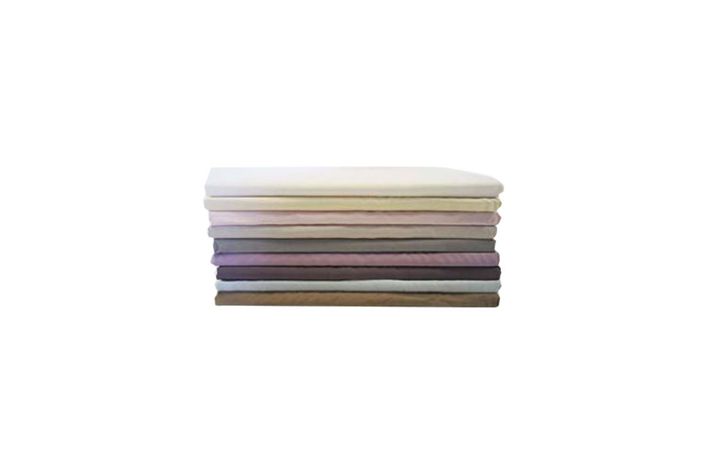 Zoe Mac, founder of Zoe Mac Design
Pick: Kumi Kookoon
"I have this habit now that I like to sleep with a silk pillowcase. You don't end up with as many pillow creases, it's gentler on your skin, and your hair isn't as frizzy when you wake up. Most of the silk pillowcases out there are really tacky, but I found a brand called Kumi Kookoon. They have this range of incredible colors. I use a really deep indigo-navy and it's a dream to sleep on. They're so soft and I really notice the difference when I wake up. My hair is not as crazy bedhead in the morning and my skin feels better."
From $120 at Amazon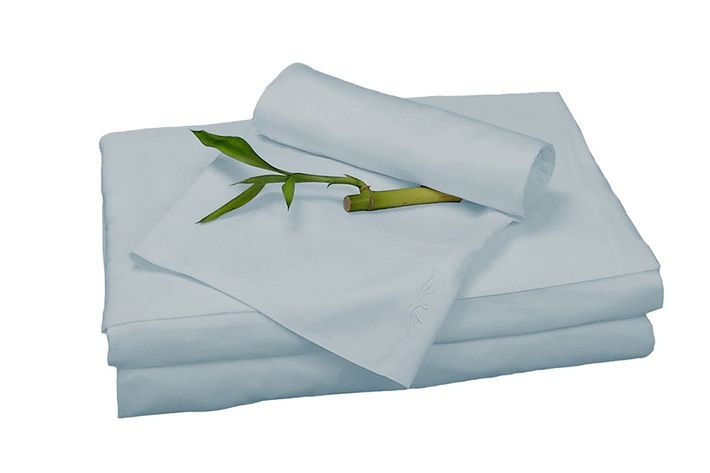 Anishka Clarke, co-owner of Ishka Designs
Pick: BedVoyage
"I recently used bamboo linens for a large project and I will definitely be using them more going forward. The company is BedVoyage and the quality of the product is excellent, the feel is amazing. Bamboo is one of the strongest and hardest natural materials, and yet when you feel the fibers on these sheets it's just incredibly soft. Softer than you'd imagine. Super-soft. Like, baby soft on your skin. Also, it's extremely durable — it generally lasts about two times longer than cotton sheets — and it's easy to clean. It's usually more expensive, but overall quality and durability makes this the hands-down winner."
From $126 at Amazon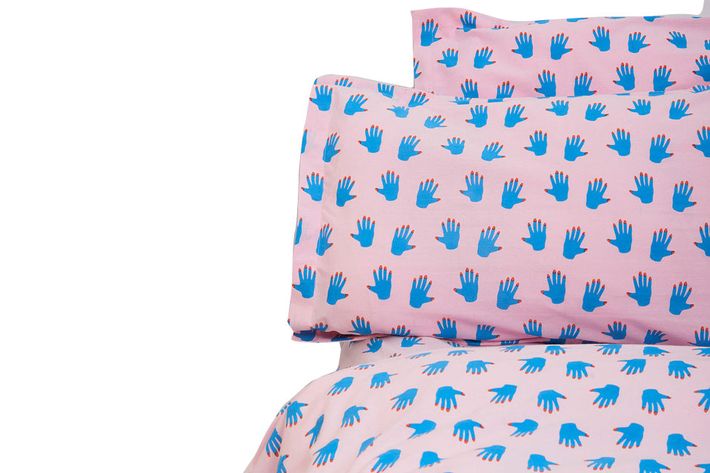 Aelfie Oudghiri, founder of home goods label Aelfie
Pick: Aelfie
"I only buy my own bedding and I like block-printed Indian sheets. India is famous for its cotton because it's been exporting cotton for, like, millennia and creates the most cotton in the world. Sure, people talk about Egyptian cotton, but Indian cotton is better. When you get a lot of the really soft bedding like jersey it's because they're going through these chemical processes where it's washed a million times so it's really fucking wasteful. I like my bedding to soften over time and grow with me."
From $119 at Fab