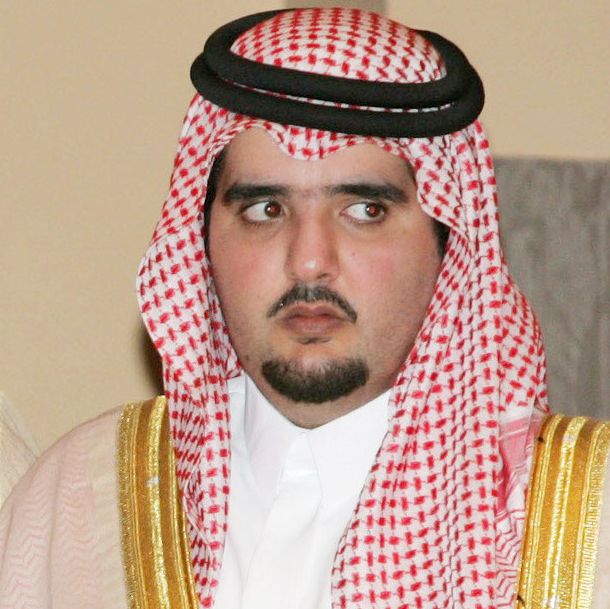 Prince Abdul Aziz bin Fahd, in more formal dress
Photo: HASSAN AMMAR/AFP/Getty Images
The New York Post has had it out for Saudi Prince Abdul Aziz bin Fahd for the allegedly egregious offenses of enjoying bowling and wanting to dress extremely comfortably.
Back in April, they reported that the 43-year-old "Shabby Sheik" comes to New York for about a month every year, during which he enjoys shopping at Bergdorf Goodman, renting out entire movie theaters and bowling alleys, and going to the clurb. "Judging by the prince's sloppy dress, he's not much of a clotheshorse," they sneered.
Since then, he's been up to his favorite activities: renting out bowling alleys and keeping it extremely casual. The billionaire took over Lucky Strike on Tuesday night for a party filled with models (including Naomi Campbell), Jonathan Cheban of adjacent Kardashian fame, and the one and only Leonardo DiCaprio. So what exactly does one wear when Leo is coming to your party? A source tells the Post:
"The prince was wearing sandals, jeans. He had a large 7-Eleven Slurpee cup he was sipping away at. He moped around to each lane with a blank stare."
Same.