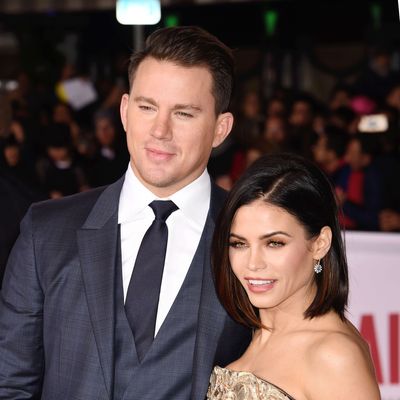 Channing Tatum and Jenna Dewan Tatum
Photo: Jeffrey Mayer/Getty Images
America's Hunk Laureate Channing Tatum continues to prove that — against all odds — it's possible to be both hot and nice.
On Wednesday night, Jenna Dewan Tatum shared two photos of her husband on Snapchat, in which he's giving her a pedicure. In the first, he's removing her residual nail polish. In the second, he's blowing on a newly applied coat of hot-pink color. In each of them, he is wearing a hat that would look stupid on anyone who's not Channing Tatum.
It's just like that ancient proverb says: Get you a man who can do both.