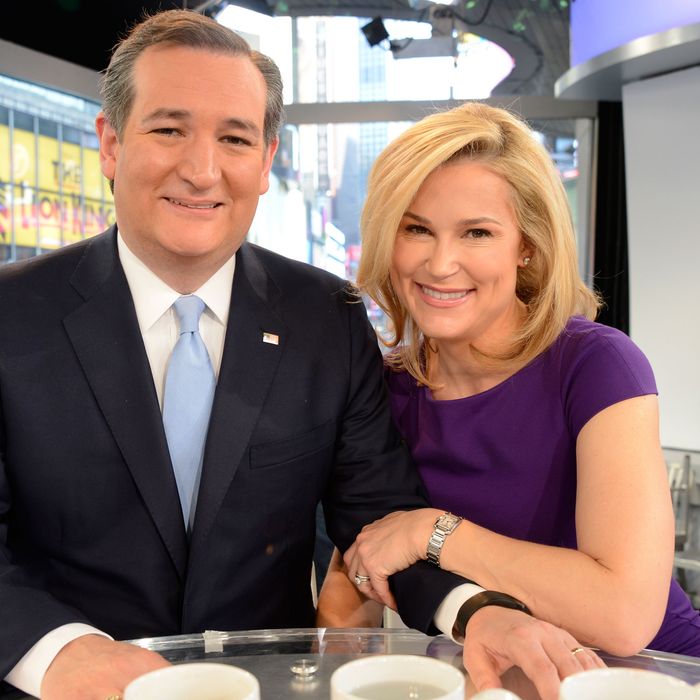 Photo: Ida Mae Astute/ABC/Getty Images
Republican presidential candidate Ted Cruz has been accused of many things, including of being both Satan and the Zodiac Killer. While the latter started as a meme, it worked its way so thoroughly into the national conversation that Larry Wilmore cracked a few jokes about it during his White House Correspondents' Dinner monologue on Saturday.
Yahoo News asked his wife, Heidi Cruz, about the rumor during a campaign stop in Carmel, Indiana. "Well, I've been married to him for 15 years and I know pretty well who he is, so it doesn't bother me at all," she told reporter Hunter Walker.  
Hmmmmm. Not only does that quote not technically offer any straightforward denial that Ted is the Zodiac Killer, it could be interpreted as an admittance that Heidi knows his true identity and still accepts him for it.
Love truly is blind.