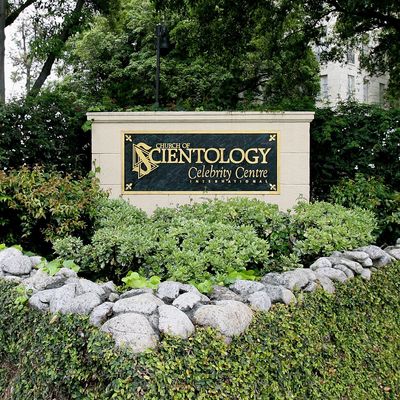 Photo: Getty Images/Getty Images
The Church of Scientology is facing a lawsuit by former member Laura DeCrescenzo for allegedly forcing her to have an abortion at the age of 17. She initially filed her lawsuit in 2009, but the church stopped it from moving forward; as of last week, an L.A. County Superior Court Judge ruled that the case may go to trial.
DeCrecenzo joined Scientology as a child, and when she was just 12 years old, she signed a "billion-year contract" and went to work with Sea Org, a religious order that boasts the "singularly most dedicated Scientologists."
In her complaint, she claims that, at the age of 17, she became pregnant and was forced to have an abortion. DeCrecenzo says that she was threatened with "losing her job, housing, and losing her husband" if she did not comply. Further, she says she was told she would owe a "Freeloader Debt" if she lost her job. She eventually left the Church of Scientology in 2008. In addition to the forced abortion, she is suing for emotional distress, false imprisonment, and violations of labor laws. 
Attorney Bert Deixler said the case "wrongly involves the courts in the affairs of a religious organization."
This lawsuit holds the possibility of being especially damning for the Church of Scientology as DeCrecenzo alleges that forcing women to have abortions is a form of systematic abuse, and that Scientology has an "internal policy of forcing and coercing their female employees … to have abortions, so as to maximize the workload from female employees and to avoid child care issues."