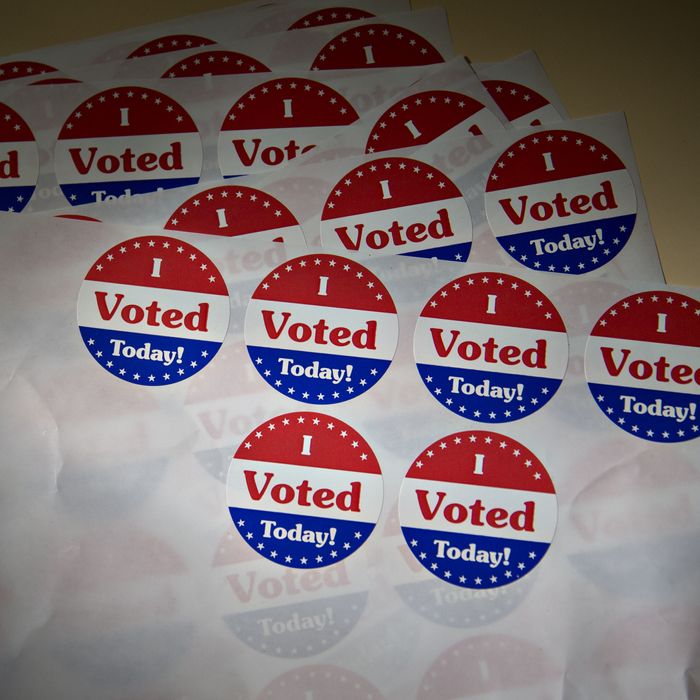 Opting out. Photo: Andrew Harrer/Bloomberg via Getty Images
A Richmond, Virginia, woman's family took "the personal is political" to a whole new level. Because, when your loved one dies in the year of the most troubling election in history, you gotta have a little fun with the somber stuff. They published the following in the Richmond Times-Dispatch: >
"Faced with the prospect of voting for either Donald Trump or Hillary Clinton, Mary Anne Noland of Richmond chose, instead, to pass into the eternal love of God on Sunday, May 15, 2016, at the age of 68."
A Richmond, Virginia, woman's family took "the personal is political" to a whole new level. Because, when your loved one dies in the year of the most troubling election in history, you gotta have a little fun with the somber stuff. They published the following in the Richmond Times-Dispatch: >
So, in other words, she selected "none of the above" on 2016?
In all seriousness, Noland's son told NBC12 that he wrote the joke in the obit as a tribute to his mom's humor; this lighthearted piece comes at the end of Noland's long fight with lung cancer. Her family says she was the kind of person who could keep up a joke despite challenges that were much more complex than a laughable election year.
But considering Tuesday's tense Kentucky primary, this family has a point.