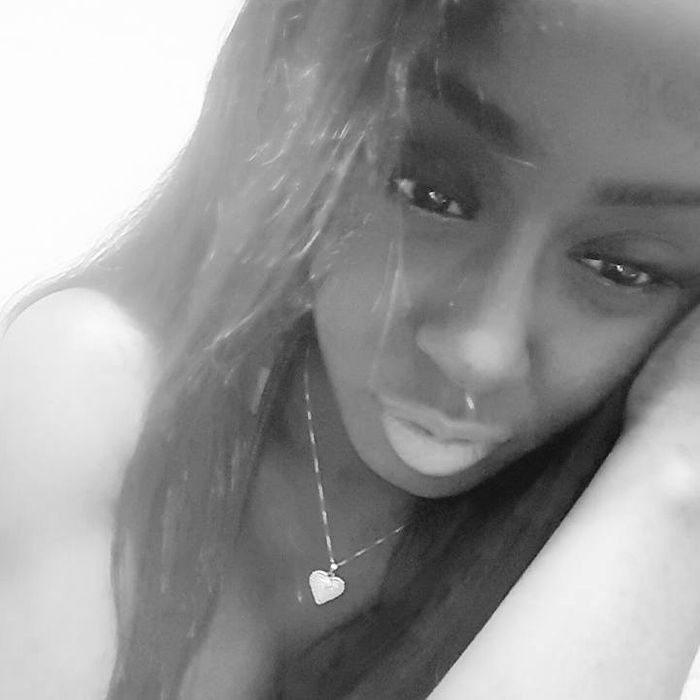 Photo: Quinisha Johnson/Facebook
On Monday, Ricci Bradden drove from Fort Hood, where he was stationed, to the Walgreens in Arlington, Texas, where his wife, Quinisha Johnson, works. He pulled out a gun, shot her in the leg, and then shot and killed T.J. Antell — a veteran and father of three who held a concealed carry permit and had attempted to intervene in the altercation.
Johnson tells WFAA that the shooting was preceded by an argument between the high-school sweethearts the night before over a selfie that Quinisha posted to Facebook. She said Bradden had called afterward and apologized for losing his temper and becoming jealous — but then showed up at the Walgreens the next day with a gun.
Prior to the incident, Johnson says, "He was just saying I was tripping, and I wanted attention from other people and attention from my husband just wasn't enough. And I was trying to explain it to him, that I married you. You're all the attention that I needed. And I could feel that he was getting mad, so I tried to walk off, and that's when I heard him pull the gun out."
Bradden turned himself in later that day and is being held on murder charges.
It's a truly horrific example of what can happen when a jealous-partner situation escalates. Johnson is currently recovering from the shooting and told WFAA, "I just want to tell [Antell's] family, I am truly sorry and I will never forget this man."