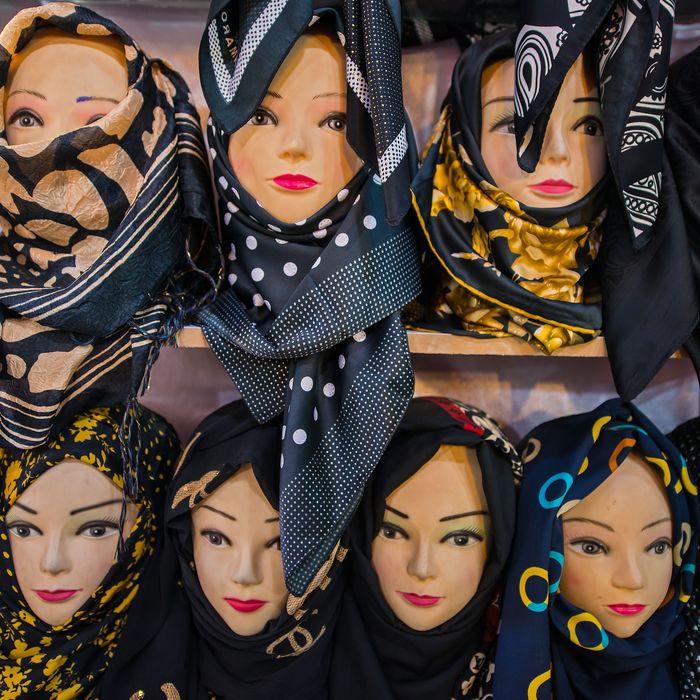 Photo: Guenter Guni/Getty Images
Eight people, the majority of them women, were arrested in Iran for sharing "un-Islamic" photos on Instagram — specifically, photos of themselves with their hair uncovered, which is required for women under national law.
They were on the list of 170 people being investigated for their Instagram posts; along with models, that list includes fashion designers, makeup artists, and photographers.
The Guardian reports that, two years ago, Ayatollah Ali Khamenei ruled that modeling was acceptable under Islamic law, which led to a massive growth in the country's fashion industry. The recent crackdown — operations Spider I and Spider II — followed modeling's rise in popularity. Tehran's cybercrimes court prosecutor Javad Babaei accused modeling agencies of "making and spreading immoral and un-Islamic culture and promiscuity," according to the BBC.
The BBC further reports that Instagram is a particular target for behavioral monitoring. Mostafa Alizadeh, a spokesman for the Iranian Centre for Surveying and Combating Organised Cyber Crimes, said, "Sterilizing popular cyberspaces is on our agenda. We carried out this plan in 2013 with Facebook, and now Instagram is the focus."

One former Instagram model (her account was shut down months ago), 26-year-old Elham Arab, faced questioning by prosecutors on television. She spoke negatively of her experiences, saying, "you can be certain that no man would want to marry a model whose fame has come by losing her honor."