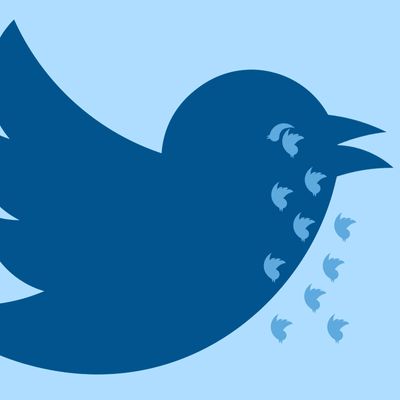 Online abuse is not often taken seriously by people who are not on the receiving end of it because they argue that, well, it's not real abuse. But that doesn't mean that online harassment doesn't have a huge impact on the emotional health of women who want to do anything — literally anything — on the internet. That is imminently clear in new research released by think tank Demos this week.
In a survey of tweets over the course of three weeks, Demos found that 6,500 unique Twitter users were on the receiving end of 10,000 aggressive and misogynistic tweets. And that's in the U.K. alone. Internationally, 80,000 women were subject to 200,000 horrible tweets over the course of the same three weeks — tweets that Demos found by trawling for the words slut and whore. But how did Demos determine that these terms weren't used in jest? The tweets were "filtered using algorithms to differentiate between actively aggressive, conversational and self-identification uses." The Washington Post breaks down the dates to show that women are getting inundated by aggressive "slut" and "whore" tweets about 6.6 times a minute. Fun!
What's interesting is that Demos found that 50 percent of perpetrators of aggressive tweets turned out to be women. This is why we — all of us — must never, ever tweet.