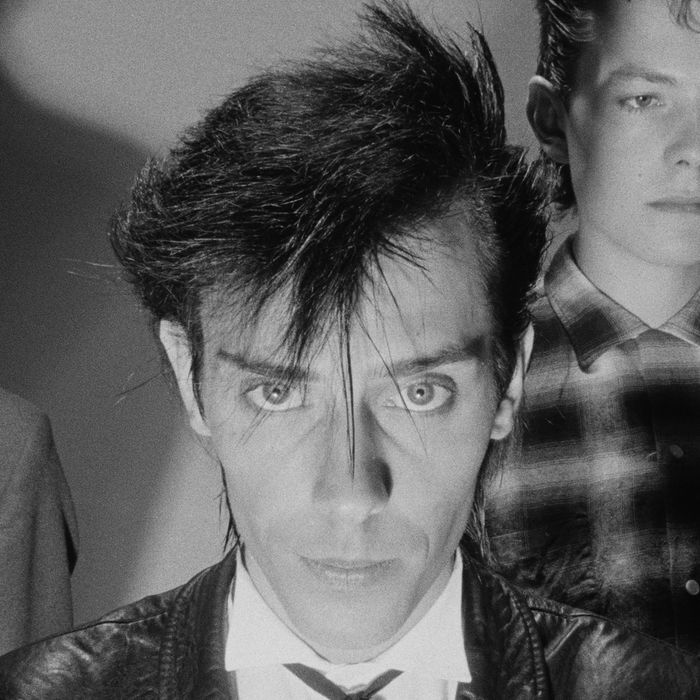 Undead.
Photo: Fin Costello/1982 Fin Costello
There are plenty of silly, made-up holidays, but World Goth Day isn't one of them.
Spooky imagery is everywhere these days, from haute couture to the witchy accoutrements available at your local chic indie retailer and/or Urban Outfitters. There are even goths at the gym! It's a far cry from the days of yore, when parents would drag their sullen teens onto Ricki Lake and Phil Donahue to try and get them to eschew their endarkened lifestyles.
Actually, goths grow up to be fairly well-adjusted, socially productive adults. Some even go on to become icons. Let's take Gillian Anderson, for instance. Although she sort of hovered on the edge of goth and punk as a teen, she once posed as Morticia Addams for celeb photography Mark Seliger, and no one has ever been the same since. There are grown men and women who still have this photo taped to their walls, I'm certain of it.
There are so many ways to celebrate, from smoking cloves in your favorite cemetery to inflicting your poetry on innocent bystanders. You might want to program your own creepy-as-hell movie marathon, starting with The Witch and Crimson Peak and working your way back to Häxan and Les Vampires. You can also peruse Instagram for the best goth ~*lewks*~ from around the world; there are some folks out there killing it every day. What kind of goth are you?
Here's how some goths are celebrating on social media.