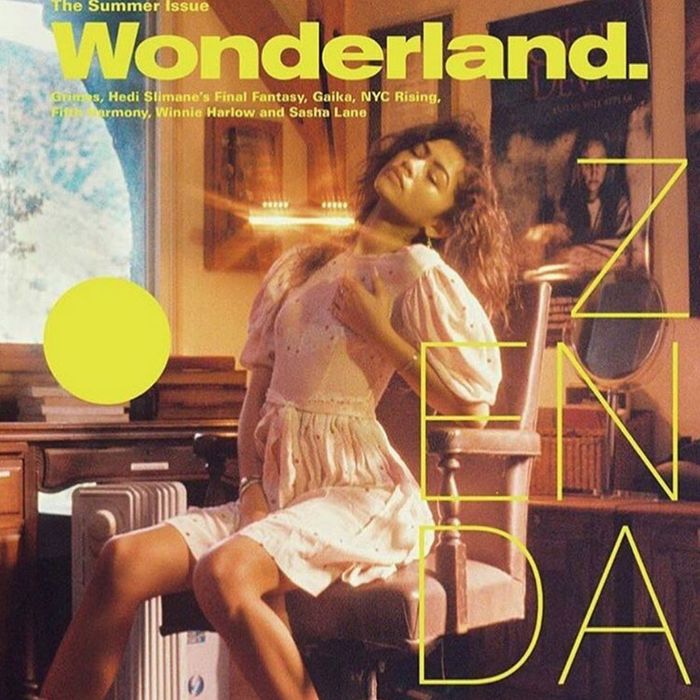 Photo: Courtesy of Wonderland.
Hair idol and wise teen Zendaya is on the cover of Wonderland magazine this month, and despite some suggestive body language, she wants you to know that, no, she is not masturbating, thank you very much.
After some commenters expressed concen, Zendaya took to Instagram to clear things up.
"I see what y'all saying by the hand placement lmao but that was not intentional you little pervs," she wrote under the photo, along with three smiley face emoji.
Can't a girl sit peacefully with a hand between her legs and her face in the throes of ecstasy without having to explain herself? Shame!