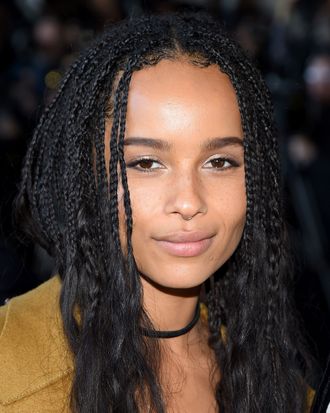 Zoe Kravitz's face is going to sell you makeup.
Photo: Michael Loccisano/Getty Images
Genetically blessed Zoë Kravitz has landed her first big beauty endorsement — she's now a YSL Beauty muse. In a statement, Kravitz said, "Nothing is forced, nothing is fake, but everything is bold, strong, and unafraid. I'm very excited to work with this legendary and timeless company."
Kravitz (and, most likely, her band Lolawolf) will participate in a new YSL Beauty video project called "Before the Light," featuring up-and-coming musicians talking about the power of makeup. Between her dress wings and lace face-mask at Monday night's Met Gala, she certainly knows something about bold beauty.