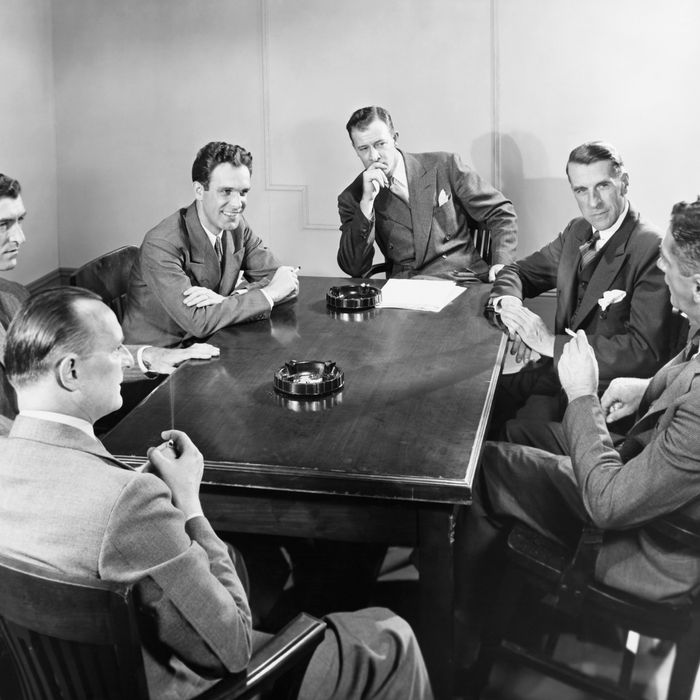 Photo: H. Armstrong Roberts/ClassicStock/Getty Images
Research group LedBetter launched the LedBetter Gender Equality Index on Tuesday in an effort to increase transparency about which brands and companies employ women at top leadership positions. Behind this new project — and respectable pun work — are co-founders Iris Kuo and Camille Rickets.
The index ranks 230 brands and companies based on female representation on the board and female representation in executive leadership on a scale of 0 to 100. There are a handful of brands — including a handful of beauty brands — who flunked, because they have absolutely zero women represented on their board or in executive leadership. They are:
Samsung (brand of Samsung)
Roberto Cavalli (brand of Coty)
Rimmell (brand of Coty)
Philosophy (brand of Coty)
OPI (brand of Coty)
NYC Color (brand of Coty)
Coty (brand of Coty)
Energy Transfer Partners (brand of Energy Transfer Equity)
Energy Transfer Equity (brand of Energy Transfer Equity)
Plains All American Pipeline (brand of Plains GP holdings)
The highest scorer on the LedBetter Index is H&M, which — with a board that's 48 percent female and an executive leadership team that's 41 percent — earns a 49.8. That said, despite placing women in leadership conditions, H&M has an abysmal track record for how it treats its female factory workers: A recent report from the Asia Floor Workers Alliance alleges that, along with receiving low wages and facing sexual harassment, employees in their Cambodian factories were fired when they got pregnant. 
Check out how your favorite brands stack up on the LedBetter index here.