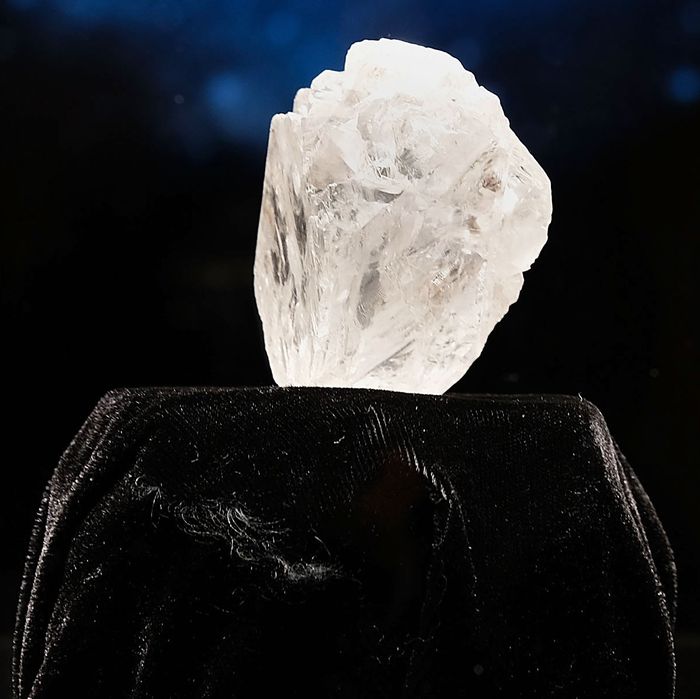 One day this will all be mine
Photo: Spencer Platt/Getty Images
Every single targeted ad for unique, ethical, vintage engagement rings that's been showing up on my Facebook feed incessantly since I hit the tender age of 25 can take a seat, because I've found exactly what I'm looking for.
Measuring the size of a tennis ball and 1,109 carats, the 2.5 billion-year-old Lesedi la Rona diamond was discovered in Botswana back in November and put up for auction at Sotheby's on June 28 — though it failed to sell. The minimum reserve price was $70 million, but the best anyone could scrounge up was a weak $61 million.
Sotheby's, I can give you $100 and a half-chewed pack of gum. This is my final offer.