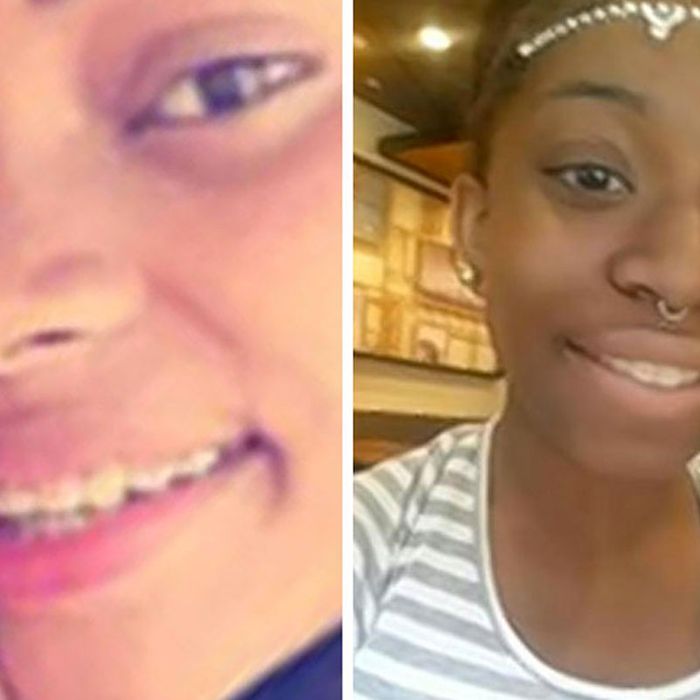 Two of the missing teen girls.
Since July 2014, 14 girls between the ages of 12 and 19 have gone missing in the Bronx. Six were reported missing this month alone, with two reportedly vanishing June 23. "Every other week our young girls are just vanishing off our streets," City Councilmember Andy King said at a press conference on Wednesday. "Something is going on." But according to new information released by the NYPD, King's claims are overblown.*
King suggested that the missing girls, who are mostly black or Latina, are being kidnapped and forced into a sex-trafficking ring. "Understanding and learning more that there is a valid, active prostitution ring that is occurring up here in the Bronx, we need to find ways to shut it down," he told those assembled.
At the press conference, King and several demonstrators read aloud the names of those who had vanished, and held signs with their photos and the information surrounding their disappearances. One girl, 14-year-old Sierra Rivera, was last seen on June 2; when she went missing, police say it was believed she'd run off with her boyfriend. Another, 16-year-old Ashley Bissal, was last seen leaving her apartment. She was supposed to pick up her younger sister from school, but she never showed. A third, 15-year-old Emily Arroyo, was supposed to return home from a juvenile program on April 26, but again, she disappeared.
But according to the NYPD, King's list of missing girls is much longer than it ought to be. Officers said 11 of the 14 girls are now back with their families, but at the time of King's press conference their names had not yet been removed from the missing-persons list, leading to "confusion."
*This post has been updated to include new information about the status of the missing girls from the NYPD.