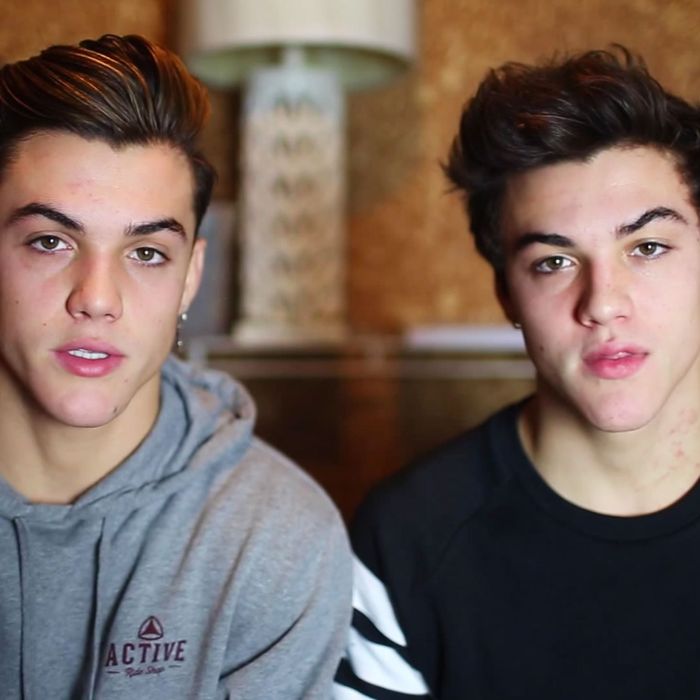 Photo: Courtesy of YouTube/Dolan Twins
Our latest dispatch from the fascinating and terrifying world of YouTube fandom: While Kanye was inciting pandemonium in the East Village on Monday night, 28 teenagers were injured during a concert hosted by YouTube sensations Grayson and Ethan Dolan.
When the 16-year-old twins showed up to their event at iPlay America in Freehold, New Jersey ("New Jersey's premier indoor theme park") the crowd of mostly 11-to-15-year-old girls rushed toward the stage, causing a slew of injuries and seven hospitalizations.
As the Asbury Park Press reports: "They hyperventilated, some suffering ankle injuries and bloody noses, according to Rehberg [a local police officer]."
Based on a fan video from the concert, it seems that one of the twins' abs may have been a culprit in the pandemonium.
Hanging out IRL: always a bad idea.