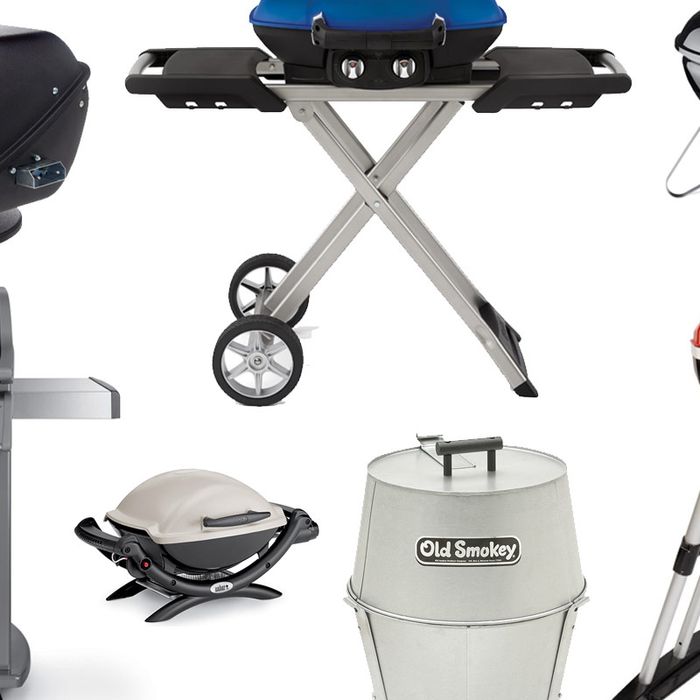 The perfect grills for wherever your summer face-stuffing may take you.
When it comes to grilling in New York, there are a few things to contend with: our strict laws, which state that grills must stand ten feet away from anything flammable (that includes building walls) and the fact that no one has any outdoor space. To help navigate this less-than-ideal terrain, and to get you in nothing but a bathing suit and flip-flops in front of 12 Pat LaFrieda patties as soon as possible, we've found the perfect grills for the roof, fire escape, nearby patch of grass, or wherever your summer face-stuffing may take you.
For the Fire Escape: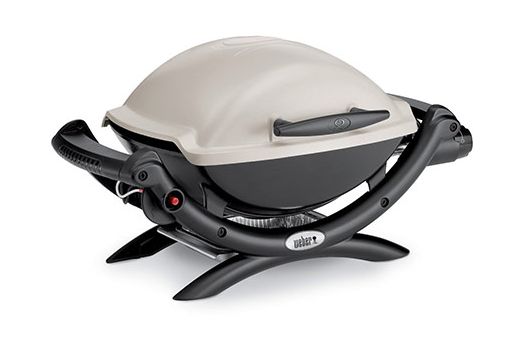 Weber Q 1000
Since barbecuing on a fire escape isn't totaaaally legal, we'll call this one more of a light suggestion. Since you'll probably have to keep the fire escape burner under wraps from the landlord, we suggest this silver-and-black Weber that might blend in with perching pigeons. It also sits low to the ground so you can stick your hands right out the window to flip your burgers, no need to even step outside.
Buy it:$170 at Amazon
For the Shared Rooftop: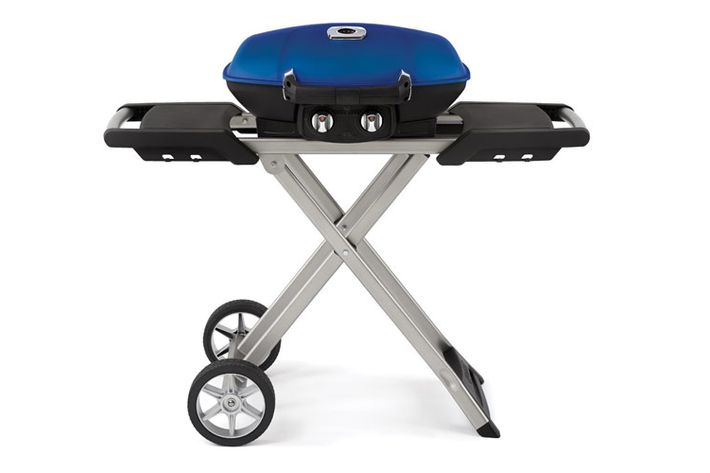 Napoleon Scissor Cart
With two side counters, the Napoleon has quite a bit of prep space, making it suitable for sharing, if need be. While it's illegal to store a standard backyard propane on a roof, in some cases you can use a propane tank that's less than 16.4 ounces, which should be enough to start this grill. It also comes with a cart (whereas most others only offer that as an add-on accessory) and wheels, so if you're feeling antisocial, you can just roll it over to your own corner of the roof for some private steak-grilling.
Buy it: $400 at Amazon
For Anywhere With an Outlet: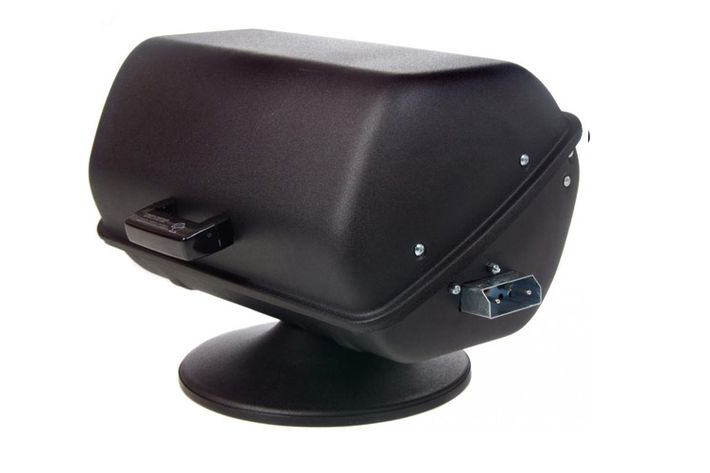 Meco Tabletop Grill
If you're nervous about dealing with propane, electric grills that plug into regular household outlets are approved for balconies, terraces, roofs, and yards. And if you want something that looks the part over a wimpy George Foreman, go for the Meco, with its sleek matte-black finish and reflector pan that directs heat straight onto your hot dogs.    
Buy it: $91 at Amazon
For the Nearest Park: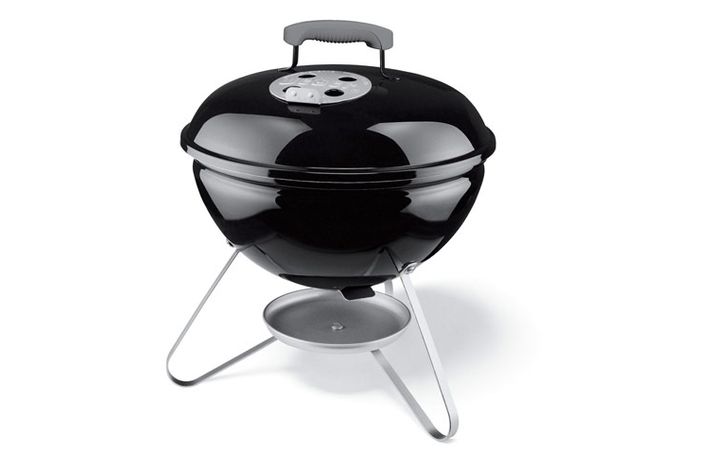 Smokey Joe
To make things simple, the Parks Department has put together a helpful list of places you're legally allowed to 'cue. The only thing is you must use a charcoal grill. No problem, though, because those generally create a smokier, more charbroiled taste anyway. The lid on Weber's Smokey Joe, a no-frills 14-inch-diameter steel grill with room for about six hamburger patties, locks down so you can easily carry it around the city with just the top handle.   
Buy it: $30 at Amazon
For the Terrace: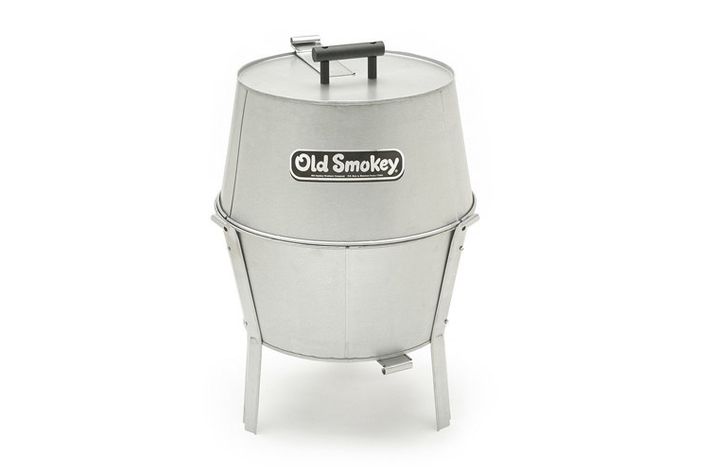 Old Smokey
To make things even more confusing, charcoal grills are illegal on balconies and rooftops, but good to go on terraces, so take advantage with this rust-resistant steel smoker. Sure, it looks like it's the same grill 19th-century Americans might've used when they slowly made their way to California searching for gold, but that'll only make your terrace seem more authentic. Plus, it's got some of the strongest heat retention, so a few pieces of charcoal will last you for lunch and dinner.
Buy it: $43 at Amazon
For the Backyard: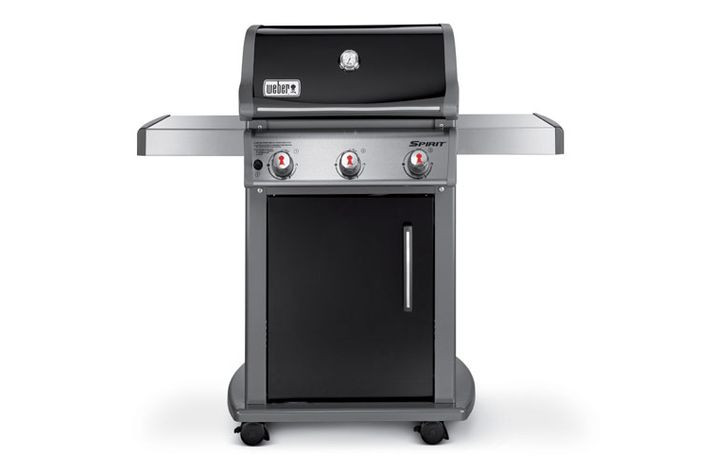 Weber Spirit E310
And for those lucky enough to have some real outdoor space of their own, there's this three-burner that's big enough to barbecue a 20-pound turkey. While it still looks and acts like a full-size grill, it's small enough to fit comfortably in a city-sized backyard with two stainless-steel side tables and, most important, a relatively affordable price.
Buy it: $499 at Amazon
For a Trip to the Catskills: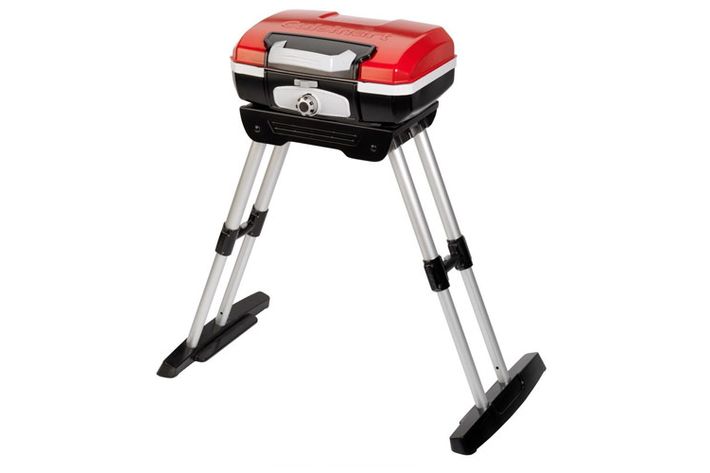 Cuisinart Petite Gourmet
The beauty of this fire-engine-red gas grill is its complete portability. It has collapsible legs that miniaturize the grill to about the size of a briefcase, and it comes with a handle to look like one, too. It weighs only about 13 pounds, and while it's incredibly compact, it still leaves a grilling area big enough for for eight steaks or hamburgers or six to ten chicken breasts. While most portable gas grills won't reach very high temperatures because of their small size, all you need to light it up is a one-pound propane can, making it particularly convenient to pack into a trunk.
Buy it: $123 at Amazon
All prices are subject to change.