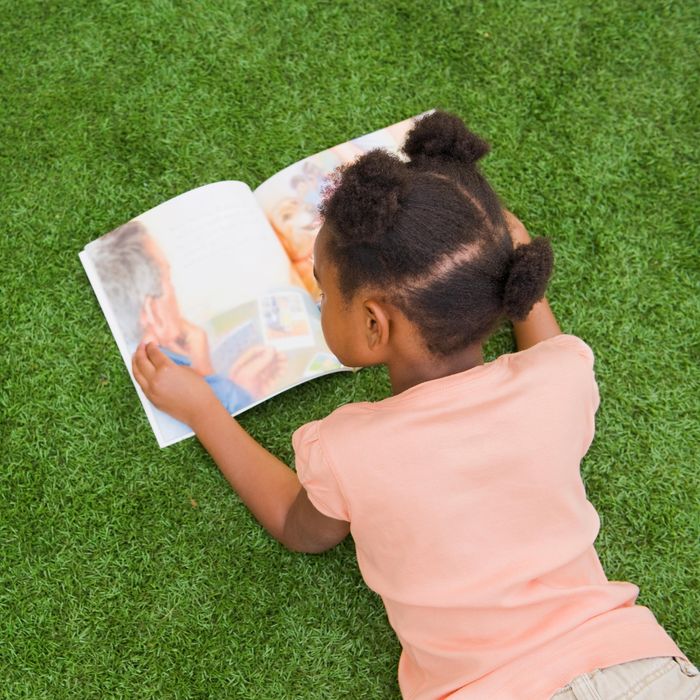 Photo: Jacobs Stock Photography/Getty Images
Todd Taylor referred to his 7-year-old daughter as "princess"; however, one day she revealed to him that she couldn't identify with such a nickname.
"I love it when you call me a princess but I know I am not really a real one," Morgan said, recalling a conversation she had with her dad to Today. "Real princesses were vanilla and I can't really be a princess."
Taylor thought a solution to this problem would be to show his daughter the animated film The Princess and the Frog, which features Disney's first black princess, Tiana. However, Morgan, who clearly has a future as media critic, pointed out, "For most of the movie, Princess Tiana's a frog. [The movie is] trying to encourage me to be a princess and it is kind of like you are telling me I am a frog."
The father-daughter duo started looking up real-life black queens, then decided to create a children's book called Daddy's Little Princess, which echoes Morgan's own journey of research. They collaborated on the story, decided on the accompanying pictures, and are both listed officially as authors of the book.
Morgan says to readers of the book, "I want you to know that you have a crown, and I want you to rock it."