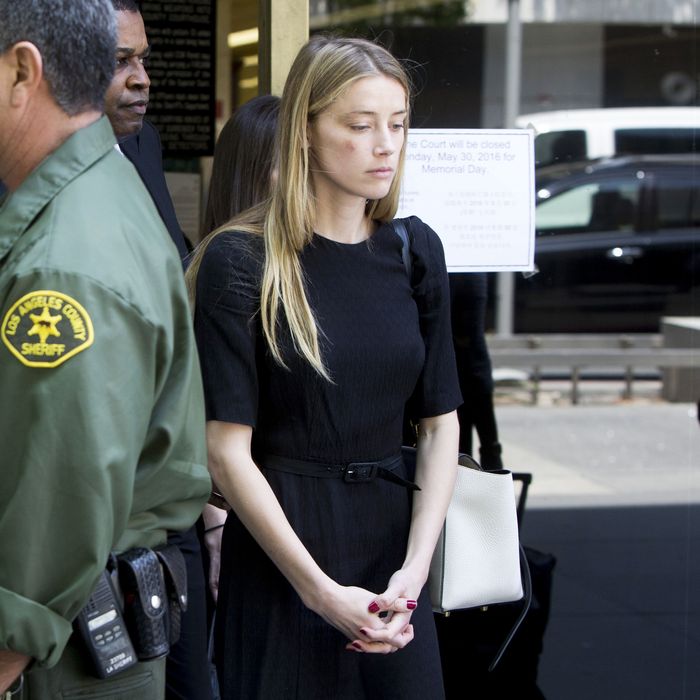 Amber Heard
Photo: Splash News
Amber Heard's lawyer recently dropped the request for $50,000 a month of spousal support from estranged husband Johnny Depp; the focus of the case is now entirely about getting Heard a domestic violence restraining order against Depp, whom she alleged physically abused her during their relationship.
"Page Six" reports that, at Friday's hearing, Heard, along with friend iO Tillett Wright — who has been vocal about her support for Amber — and neighbor Raquel Rose Pennington will also testify under oath against Depp.
"Amber and two of her friends are willing to testify under oath about exactly what happened with Depp," a source told "Page Six." "This will put an end to anyone who has doubted her story and his lawyers' claims that this is about money."
Depp, meanwhile, is not expected to attend the hearing, as he is on vacation in the Bahamas.