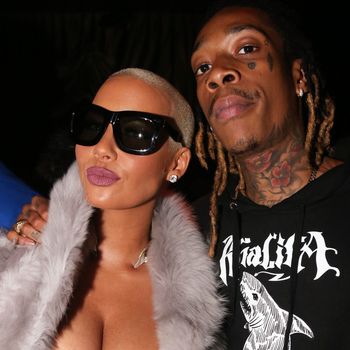 Photo: Johnny Nunez/Getty Images
On Monday, Amber Rose and Wiz Khalifa reached a divorce settlement. To celebrate, they visited a strip club together.
TMZ reports Rose will receive $14,800 in monthly child support for the couple's 3-year-old son in addition to $1 million, while Khalifa gets their Pennsylvania home and ten luxury cars. Thrilled that they could come to such a fair agreement, the couple spent the evening at Ace of Diamonds strip club in L.A.

Move over, Gwyneth and Chris, looks like there are new unconsciously uncoupling icons in town.