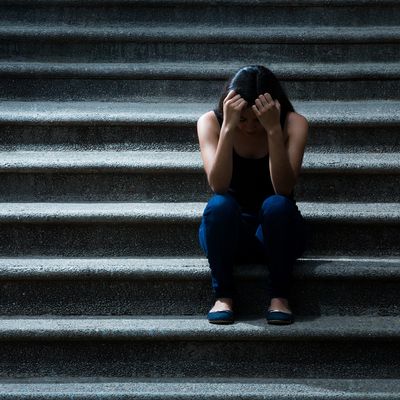 Photo: Aldo Murillo/Getty Images
A new report by Amnesty International outlines how torture and sexual abuse against women in Mexico is being carried out by local, state, and federal police, as well as the army and navy.
The new report, published early Tuesday, details the experiences of 100 women incarcerated in Mexico who reported being physically and sexually abused and tortured during their interrogations and arrest by police.
The women are also particularly easy targets for arrest, as the Mexican government looks for ways to show it's making progress in its war against the drug cartels, according to the report.
Of those women interviewed by Amnesty International, 72 reported being sexually tortured, and 97 had been physically abused. Rape was reported at all levels of the government, though the highest incidents came from the navy.
Though the numbers of abuse were high, the stigma surrounding sexual assault means it's also less likely more women will come forward, according to the report.
The women interviewed said they were often rounded up by officials without warning, charged with bogus crimes, and forced into confessions, Madeleine Penman, a researcher on the study, told Newsweek.
"A lot of the arrests that were carried out in this report were arbitrary arrests," Penman said. "Arbitrary arrests often lead to torture."
Penman also told the New York Times that the women were specifically targeted because of their gender.
"Their bodies are often used in a certain way and targeted in a certain way, and we often see women from disadvantaged backgrounds are the ones that are the easiest targets for authorities," Penman told the New York Times.
In April, a video was leaked showing police and military officials suffocating a woman with a plastic bag during an interrogation. That prompted an official apology from Mexico's minister of defense and national-security commissioner.