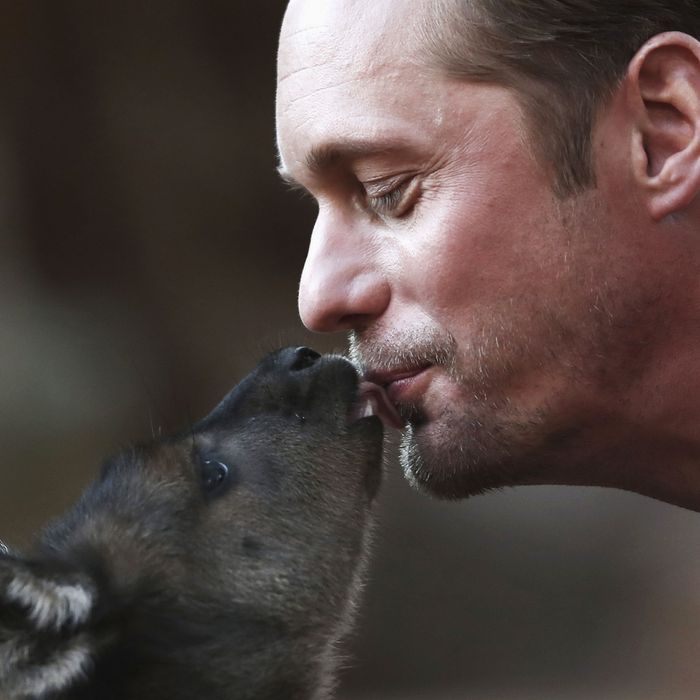 K-I-S-S-I-N-G
Photo: Ryan Pierse/Getty Images
While visiting an Australian zoo during a The Legend of Tarzan photo call, Alexander Skarsgård had the profoundly envy-inducing experience of kissing a baby kangaroo.
The kangaroo, who recognized the Swedish actor from True Blood, played coy at first. But then Skarsgård leaned in and whispered sweet nothings to the marsupial, like, "Hey, have you seen my abs?" and, "That's crazy, eucalyptus is my favorite food, too." And slowly, slowly …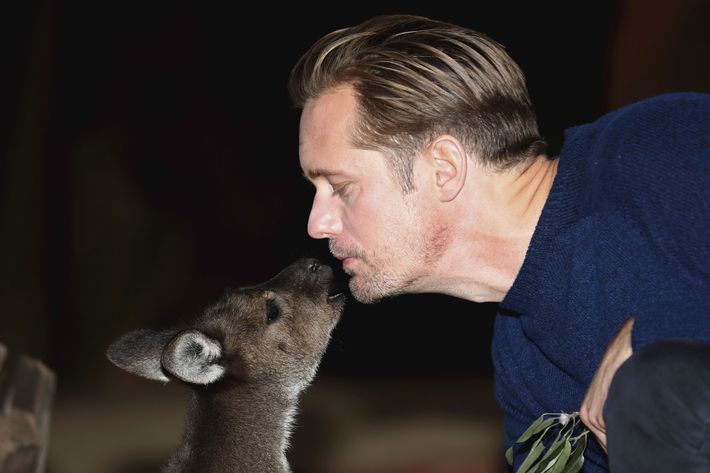 Oh, to be Alexander Skarsgård!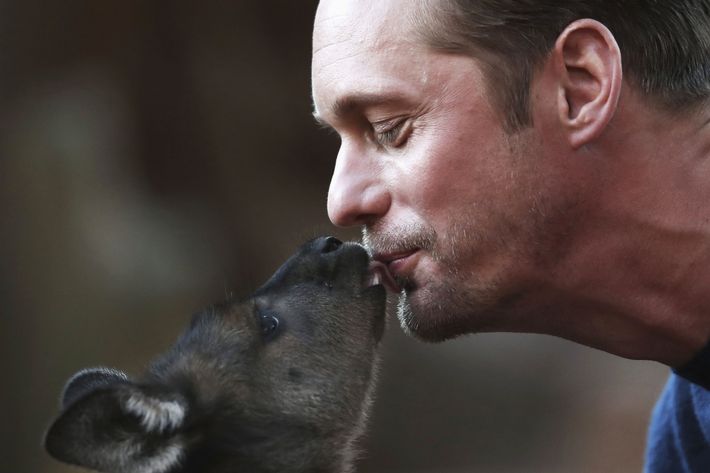 I guess the kangaroo did alright, too.