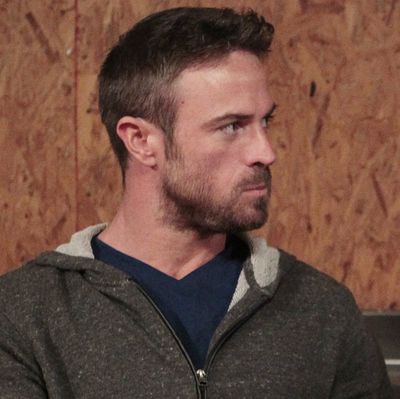 Chad Johnson, The Bachelorette's beefy former villain — and, man, was he a villain — seems to be taking things in stride after JoJo Fletcher booted him from the show.
A lot can happen in two weeks' time. So much, in fact, that apparently Chad is dating the ex-girlfriend of Robby Hayes, another contestant on the show who had a not-so-great relationship with Chad.
Now, let's remember that rumors about Hayes's past relationship, which ended just before the show began, have fueled speculation as to whether Hayes is on The Bachelorette for love or for a little something called "fame."
That's definitely the narrative Chad is pushing. In the caption for the PDA-filled Instagram, he wrote: "great girl like [Higginbotham] deserves so much better than someone who lies, cheats, and ends a four year long relationship in order to pursue fame on a tv show."
Ouch. But, really, Chad calling out Hayes for wanting some fame is … well, ridiculous.
Let it be noted that Chad's post contains not one, not two, not three, but 23 hashtags on the Instagram collage of him and Higginbotham.
Among them? #followme #love #datingshow.