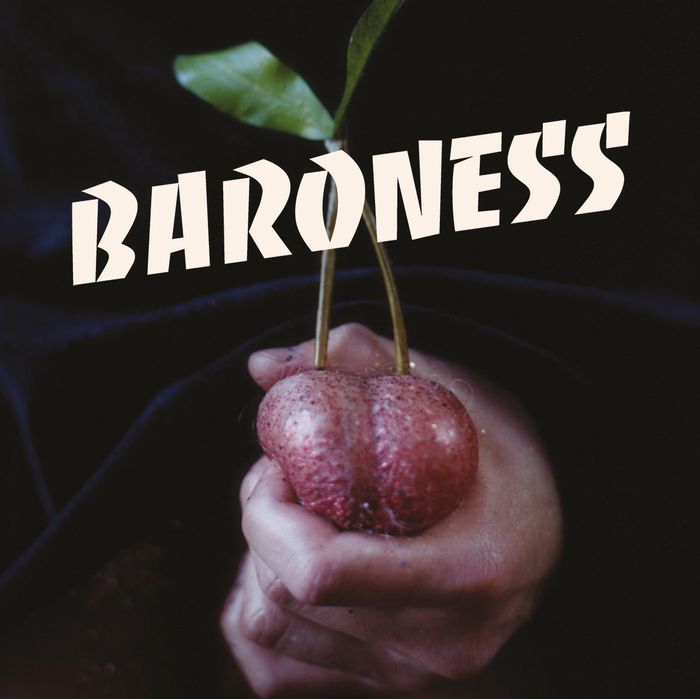 One of two Baroness covers.
Photo: Baroness
Who says women aren't visually stimulated? That's the question posed by Baroness, a sexy, campy new paperback from the people behind art-porn publication Baron. Baroness "[confronts] the absence of the male nude and [challenges] the fact that there haven't really been any successful erotic magazines for women," according to guest editor-in-chief Isabella Burley.
Burley, the editor-in-chief of Dazed & Confused, worked with Baron and Baroness creative director Matthew Holroyd to invent a fantasy world dominated by the eponymous baroness, a hedonistic aristocrat. As detailed in Burley's editor's letter on the back cover, she's "calling the shots from beneath her black satin sheets" and "has shed her filthy rich husband Baron for the life she really wants." Themes of luxury, power, and passion practically drip off the pages. (And those pages, mind you, are now available for preorder.)
The idea began over a wine-soaked dinner between Holroyd and Burley. Mutual "perversion," as Burley told the Cut, inspired them to put together a Baron spinoff focusing on the male nude.
"Whilst Baroness isn't gendered and explores both the female and male gaze, it puts the male nude at the forefront of all of sexual desire," Burley explained. "At times, the male nude is hypersexualized, at other times it's vulgar or banal – or, in the case of Edith Bergfors's shoot (which captures a delightful man who proves two heads are better than one) it can be like nothing you've ever seen before. We wanted Baroness to be all of those things. I also believe there is such a lack of material that is not only erotic, but also aesthetically intriguing and challenging for men and women."
So does the baroness have a real-life equivalent? "The Baroness is also loosely informed by the females myself and Matthew are fascinated by like Donatella Versace and Lisa Vanderpump and Joan Collins – women who know exactly what they want and have men begging at their feet," Burley said. "All I can say is move over, Playgirl, there's a new bitch in town."