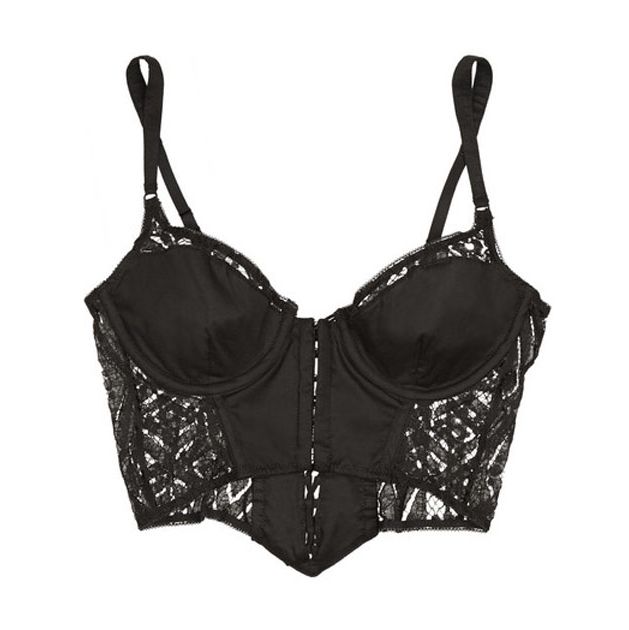 Every Friday at the Cut, we're highlighting one great purchase, for which it's absolutely worth eating ramen noodles for the rest of eternity. If you're looking for cheap thrills instead, check back every Monday for a fun pick-me-up that will still leave you with enough cash for dinner.
This bustier is built like a corset with side boning, lace panels, and an underwire bra, but the front clasp closure keeps it from feeling too constrictive. If you do want a little more breathing room, there's adjustable lacing in the back that rounds off in a unique geometric detail.
Pair it with the matching briefs for the complete look (because few things are as satisfying as matching underwear). It works and fits as a bra, so feel free to wear it under your T-shirt to the grocery store, you saucy minx.
Kiki De Montparnasse bustier, $177 at Net-a-Porter