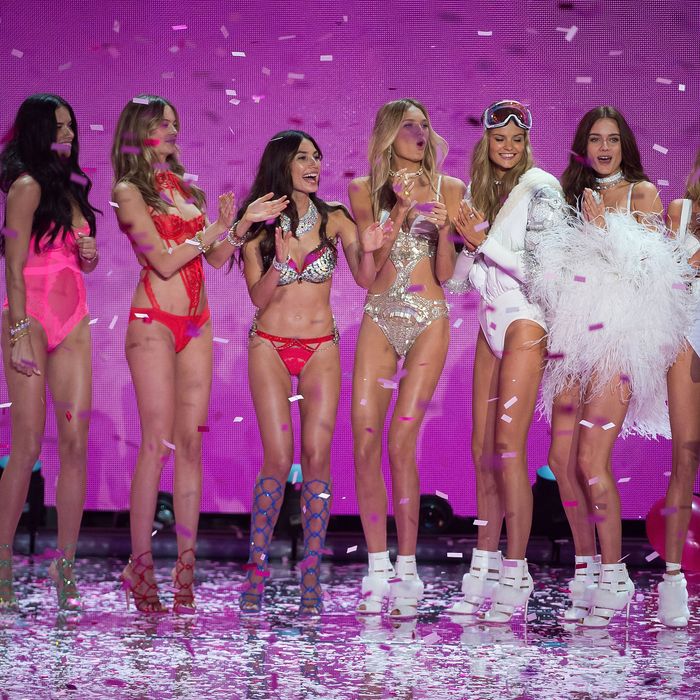 How to get tanned Victoria's Secret legs with no sun.
Photo: Michael Stewart/FilmMagic/Getty
Getting a tan is hard. If you're doing it the safe way, it can require marinating in the unpleasant odor of DHA and testing dozens of self-tanners, and then there's still a chance you could wind up looking like Donald Trump. Even tanning the old-fashioned way isn't as simple as "laying out." You need the discipline to lay still like broccoli and the wisdom to navigate the fine line between tanning and burning.
Here's where leg makeup comes to the rescue. These tinted body lotions give you all the benefits of tanning — for one day only (or until your next shower). There are dozens of these bronze-tinted body moisturizers on the market, all which vary in shine, glitter, ease of use, and results. I tested eight — and here are the best and the worst.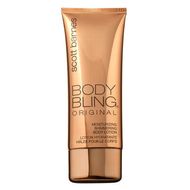 Jennifer Lopez spent most of the 2000s covered in Body Bling, a body-shine product created by her makeup artist at the time, Scott Barnes. (They infamously had a terrible falling out in which Lopez accused Barnes of selling tabloid secrets.) She was contoured and strobed before either one was even a thing, and her body perennially gleamed thanks to this stuff. The good thing about Body Bling is that it will give you that exact glow. A little bit bronzes you without obvious sparkles or glitter, making you feel like you, too, were part of that infamous BAffleck yacht moment.
But be warned: This glow is really intense, with a spotlightlike shine. Also, without a makeup artist on hand to reapply it every five minutes, the glow disappears, so you have to keep reaching for it again and again. It is the Sisyphus of body-glow products. And if you have white furniture or sheets, don't even go near them with this stuff. If you aren't as olive-skinned as J.Lo, try the Platinum, which will still make you about five degrees tanner.
Nars Monoi Body Glow, $59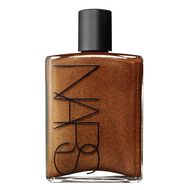 When I was a teen pouring over fashion magazines, I read that Nars Body Glow was responsible for giving models a sexy glow on the runway. But what they left out is that this body oil will make you smell like you're living your best life on a private island — it's scented with monoi oil, the indigenous oil to Motu Tane, the actual private island purchased by Mr. Nars following the sale of Nars to Shiseido. The formula is a bit sheer but not glittery. If you are naturally pale, this won't give you that much additional color. But it glows particularly nicely on those with olive or darker skin tones.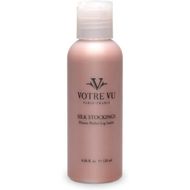 This is a nice glowtion — glowy lotion — that goes on like an easy moisturizer, making it easy to make yourself four gentle shades tanner with very little effort. The formula isn't glittery, and it blends easily, even across the palest of skin. I really like this one because it blends easily, without any streaks, obvious sparkles, or excess shine. It also doesn't rub off or smell particularly strong. Start with this one if you are a leg-makeup beginner — you can see what it looks like tested here.
M.A.C Studio Face and Body, $27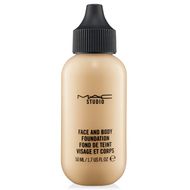 If you need honest-to-goodness foundation for your legs, this is the thing for you. I bruise like a tomato, and often wake up in the morning with mysterious greenish marks that I don't recall getting. This is what I dab on my bruised spots when I need to actually conceal — and not just tint — my bruises. It can be a little flat in texture, so it's nice to blend with an oil or add any of these other body-glow products on top for a bit of dimension.
Sally Hansen Airbrush Legs, $12.99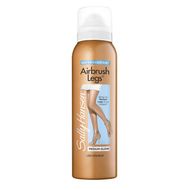 This is the best drugstore option and a favorite of Kim Kardashian, who used it to cover up her psoriasis. It gives you that Kate Middleton–in–sheer–stockings–look without making your legs look too perfect. While it has a sheen, it doesn't have glitter in it. Depending on what shade you use, it can make you look more tan (maybe a lot more tan), but it mostly evens out the skin tone on your legs. If you use the spray, make sure you hold the bottle at least six inches away from your skin so that the product comes out in a fine mist for even application.
Tom Ford Shimmering Body Oil, $98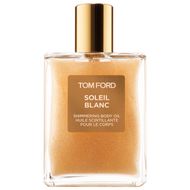 This body oil is very, very, very sparkly, like Robert Pattinson in Twilight in a field. And it doesn't add much color. But I love it because it smells so, so, so good. It smells like hot skin in St. Tropez mixed with expensive coconut sunscreen on a yacht. This product falls under the category of "ridiculously sexy Tom Ford products that offer little practical use in my daily life" — one of my favorite categories of beauty products.
Charlotte Tilbury Supermodel Glow, $65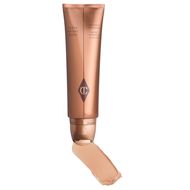 Since Supermodel Glow is a Charlotte Tilbury product, you can assume that it's already been tried and tested on many of her famous clients from Amal Clooney to Kate Moss. Good job on the user-acceptance testing for this product, Charlotte, because it's pretty idiot-proof. A tinted body lotion in ambery, glittery caramel, it's dispensed via a roller to deliver what she calls that "annoying Brazilian tan." A natural-looking Brazilian tan is not really within the realm of possibility for someone like me, whose foundation shades often contain the words "honey" or "beige." But after rolling this slightly shimmery, totally non-sticky lotion over my legs, I did look annoyingly like I'd been somewhere tropical for a couple days.
Pretty Peaushun, $29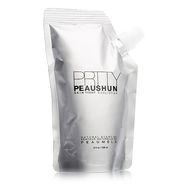 Legend goes that celebrity makeup artist Bethany Karlyn used to carry around a homemade Tupperware container of body makeup to photo shoots for clients like Tracy Anderson and Gwyneth Paltrow, until they urged her to make it a sellable product. She listened, and Pretty Peaushun is the result. If your winter felt like an endless series of Leg Days, you're going to love this. The dewy, tinted moisturizer glides over your muscles, making them look more toned and defined. Think of it as a much more subtle version of the pre-competition body-builder tan.

Compared to all the other products on this roundup, this really counts as strobing for your body — the formula contains actual light-reflecting particles that aren't glittery. The only negative is that the effect isn't subtle, but your legs will look amazing, so who cares? It comes in several colors, requires little energy to blend, dries quickly, and doesn't rub off.