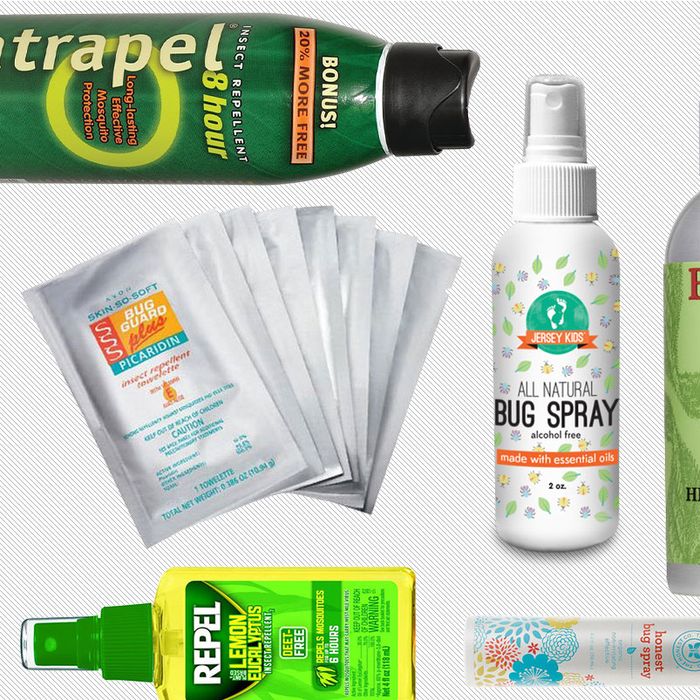 The first day of summer is always up for debate. Is it Memorial Day? The first barbecue? (Don't say it's something as boring as June 20.) Maybe summer truly begins when your first bug bite appears — when your skin turns red and swells into a planetary bump.

The CDC only recognizes four ingredients to ward off mosquitoes, ticks, and certain flies. There's DEET, the ubiquitous bug-thwarting chemical compound with the bad reputation (it's been found to cause neurological disruptions in high concentrations); Picaridin, the newer alternative to DEET that has proven just as effective; IR3535, another chemical subset that's slightly less reliable than DEET and Picaridin; and oil of lemon eucalyptus, the only natural derivative recognized by the CDC.
I'm especially prone to mosquito bites. Why? When I asked Dr. Elizabeth Tanzi, a professor in the dermatology department at the George Washington University Medical Center if blood type, cholesterol level, or natural scent had anything to do with it, she emphasized that no study conclusively proves why some people are attractive to mosquitoes more than others. So the search began for the best bug spray, and the results are below.
Not Recommended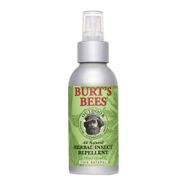 Burt's Bees All-Natural Outdoor Herbal Insect Repellent, $8 at Walmart
Repellent ingredient: citronella oil
Study after study has proven that citronella is virtually ineffective against warding off bugs, but that didn't stop Burt's Bees from giving the essential oil the old freshman try. The oil, though nourishing and skin-softening, is suspended in a potent citrus scent. Was it Pine-Sol that I smelled? It sure seemed like it. But toxic scent aside, the spray just didn't work.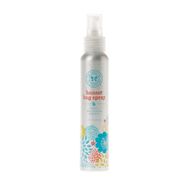 The Honest Co. Insect Repellent, $13 at Target
Repellent Ingredient: citronella oil
Like Burt's Bees, the Honest Co.'s insect repellent relies on an array of essential oils to stave off biting bugs. It's a gamble that falls through. On the upside, it smells great, but therein lies the problem. The oily yet fine mist disperses a sweet scent that may or may not actually attract bugs. I tried the repellent and then spent an evening at a backyard party. I returned home with a few new bites; just sayin'.
Recommended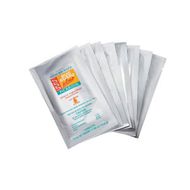 Avon Skin So Soft Bug Guard Plus Picaridin Towelettes, $15 at Avon
Repellent ingredient: picaridin
With these cotton towelettes, Avon dramatically improved the not-so-fun bug-spray-application process. One towelette is slightly larger than a face wipe, drenched in product, and more than enough to cover the lengths or my arms and legs. A sweep here and a sweep there, and I'm done. The residue dries quickly and smells strong and floral — too floral, actually — so it loses a few points, but it at least seemed to prevent bug bites.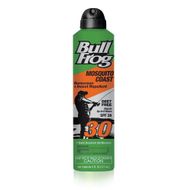 Bull Frog Mosquito Coast Continuous Spray Sunblock With Insect Repellent, SPF 30, $13 at Amazon
Repellent ingredient: IR3535
I love the spirit behind this bug repellent, which combines summer's most urgent necessities: sunscreen and mosquito spray. One caveat though: The SPF 30 in the spray means this will protect you from sunburn, but not give you the all-encompassing anti-aging results that a broad-spectrum sunscreen provides. Less waxy than essential-oil sprays but prone to casting a thin, slick film, it doesn't exactly dry evenly on skin. But it did keep me bite-free during an evening on the water, which makes this spray a keeper.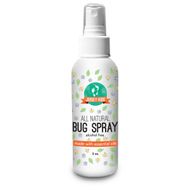 Jersey Kids All Natural Bug Spray, $14 at Amazon
Repellent ingredient: eucalyptus oil
By the time I reached Jersey Kids' repellent, I had just about given up on natural alternatives in bug sprays. But Jersey Kids bucked the trend. Similar to the essential-oil blends, a strong, biting scent wafts through the spray. Its key ingredients, the minty eucalyptus and potent lemon, are especially prominent. It takes more time to apply than the aerosols since the solution is dispensed through a pump spray, but really, is that so hard? Mosquitoes mostly stayed away from my legs all night.
Best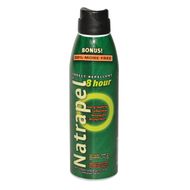 Natrapel 8-Hour DEET-Free Long-Lasting Insect Repellent, $13 at Amazon
Repellent ingredient: picaridin
The thing about bug sprays is that most of them, like sunscreen, require constant reapplication to actually work. Natrapel's does not, and that alone makes it one of the best. I spritzed the repellent on my skin in the afternoon one weekend. Later that day I went to a backyard barbecue that lasted throughout the night. The flies were everywhere; the mosquitoes prolific. My skin remained untouched throughout the afternoon and into the night. The light, flowery scent goes away quickly, but the bug protection seemingly has no end.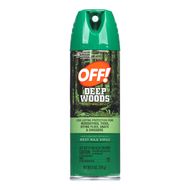 Off Deep Woods Dry, $8 at Amazon
Repellent ingredient: DEET
It's strange to call a bug repellent a "luxury," but that's the best category for Off's Deep Woods Dry. The aerosol dries instantly on skin, leaving an invisible finish that feels like nothing at all. The smell cheapens it a bit: It leans powdery, but for the most part the spray seems to imitate a product that has fallen from a department store shelf. Oh, and it fights bugs pretty well too — keeping me bite-free for the better part of an outdoor concert.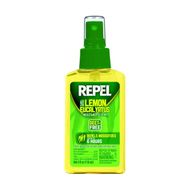 Repel Lemon-Eucalyptus Insect Repellent Spray, $9 at Amazon
Repellent ingredient: oil of lemon eucalyptus
It's surprising that a non-DEET bug spray could go toe-to-toe with the chemical-laced options, but here we are. The oily spray swats away bugs just as well as Off and Natrapel, and here's how I know: One evening I sat down at a restaurant with outdoor seating. Before I arrived I spritzed my legs with Repel, my friend spritzed hers with Off, and a third friend used nothing at all. Guess who left with a fresh mosquito bite? The smell is strong, yes, and the oil carries the potential to stain clothes, but it does its job of operating as a shield against bugs. More, please!