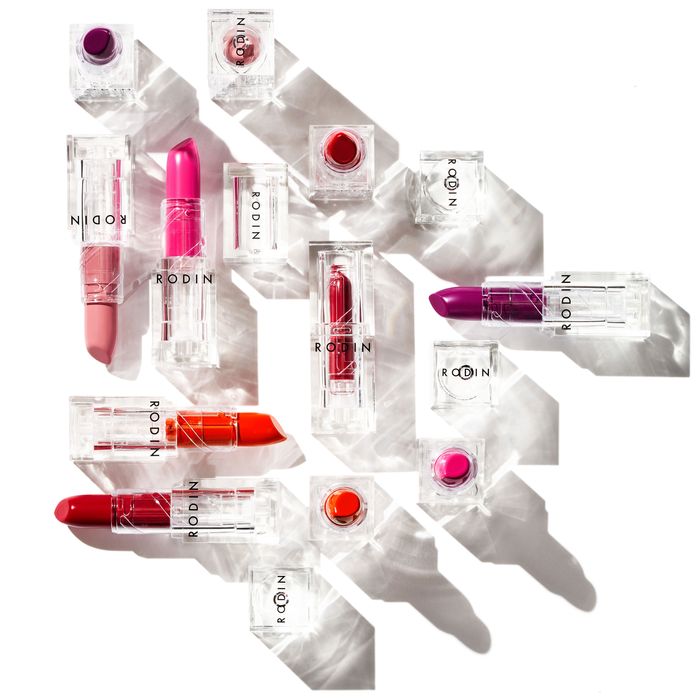 Read Linda Rodin's lips: She's a tough tomato. She sticks to a rigorous sleep routine, runs the burgeoning Rodin beauty empire (now officially part of the Estée Lauder Group Companies), and is creating her first line of lipsticks — which includes the bold, sassily named shade Tough Tomato ("because I am one!" she laughs).

There are five shades, period — that's it, forever. "I don't think I would expand the color line. I think it's the perfect, classic range of shades," she says resolutely.
"I think lipstick is ageless," she tells me over the phone. "I started wearing it when I was 16."

The 68-year-old has a decades-old cultivated routine of putting on lipstick before leaving the house and not taking it off until it's time for bed. She begins by applying a lip-liner base for staying power (yes, she's developing a lip liner too, to create her own version of a Lip Kit), and doing infrequent touch-ups throughout the day.

"I take it off when I go to bed, but I find in the morning my lips are still stained. They're rosy, like you've just eaten a strawberry."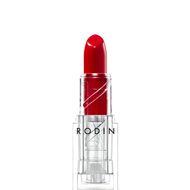 Her lipsticks have the same beautiful effect of going from a matte cream to a stain over the course of wear. They glide silkily over the lips, depositing full-coverage pigment that doesn't settle into cracks or turn chalky. It isn't the dry matte that you might be used to seeing from Instagram makeup, and that's intentional.

"I think dry matte looks great on young girls. It's better on full, defined lips. But I feel like I can't talk when it's really dry," she says.
Each lipstick also contains a little bit of Rodin's signature jasmine neroli oil so they're slightly scented. The five lip shades are also intentionally chosen. Tough Tomato is a more orange-red, which Rodin says is a very '50s, Grace Kelly–inspired color. Red Hedy is a crimson inspired by film star Hedy Lamarr. "It's a true red. In black-and-white movies, you can't see color, obviously. But this is the red I always imagined them wearing."

There's also a blue-based fuchsia pink called Winks, named for her dog, a '60s nude called So Mod, and Billie on the Bike, a purple-based red. "Everyone has to decide what looks best on them," she said.

And so the Cut took them for a little test run, as seen in the video below. The overwhelming verdict is they're great — and they look especially beautiful when you mix colors.