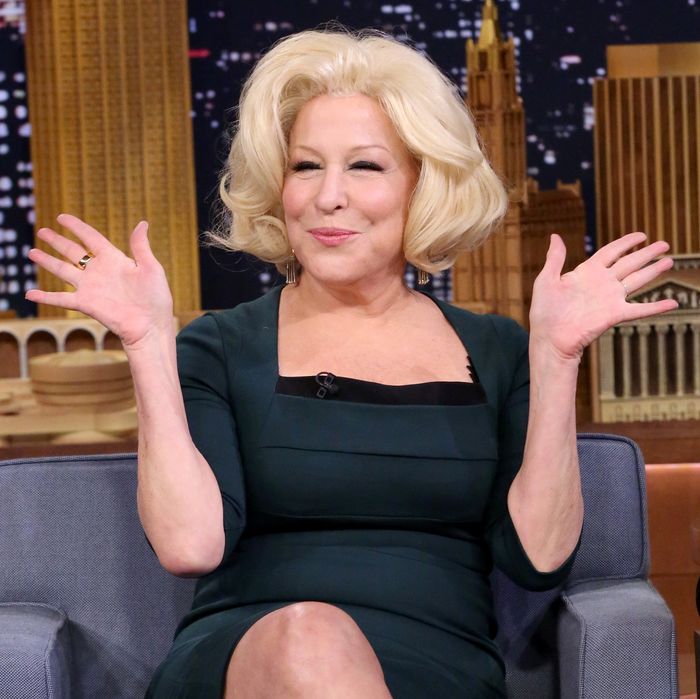 Bette Midler. Photo: Douglas Gorenstein/NBC/NBCU Photo Bank via Getty Images
Once upon a glorious Twitter feud, Kim Kardashian called Bette Midler a "fake friend," while simultaneously asking her for a nude selfie.
But that does not stop Twitter-feud queen Bette Midler. Besides being deliciously ruthless on social media, she has a pretty strong sense of humor IRL (let's never forget her Kim-tweet song). The Divine Miss M has a small coop of chickens all named after the Kardashian sisters, she told People at the New York Restoration Project's Spring Picnic on Wednesday. But, sadly, all the Ks are no longer in the coop: Chicken Kim has died of a yeast infection.