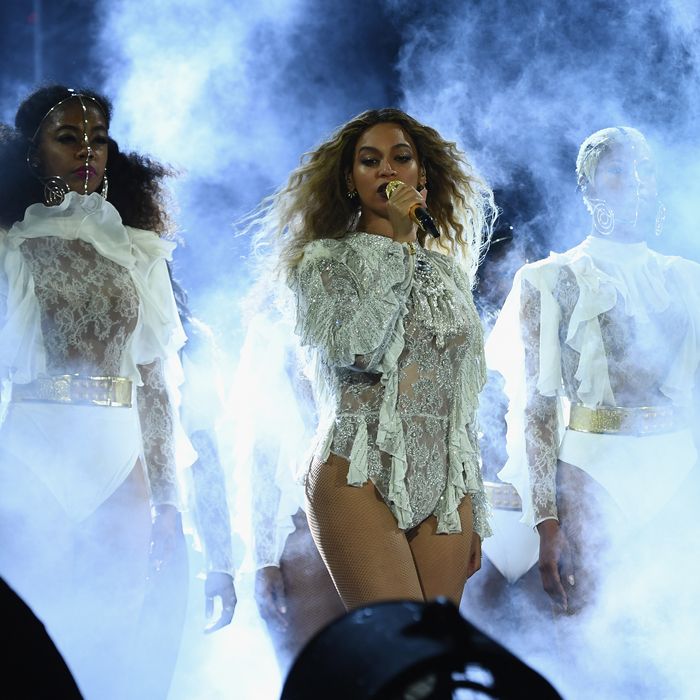 Beyonce in concert.
Photo: Larry Busacca/PW/WireImage/Getty
Ribicca Mamuye and Hamdi Mohamed, two women who were living their lives in relative obscurity and peace in Seattle, attended a stop on Beyoncé's Formation tour last month, as 26-year-olds are sometimes known to do. While Beyoncé rained prophetic words of wisdom to the crowd of thousands, she paused for a moment to compliment Mamuye and Mohamed's hairstyles. Extending her index finger and nodding in approval, Beyoncé patted her own golden mane and threw the thumbs-up sign.
In related news, has anyone spoken to Mamuye and Mohamed lately? Because if that were me, I would have dropped dead in blithe ecstasy.