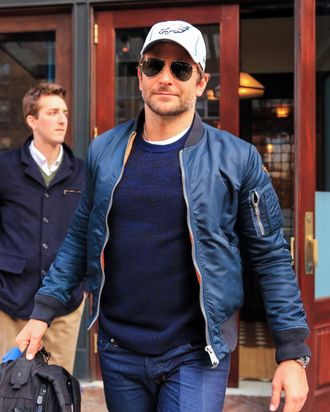 Bradley Cooper's favorite hat.
Photo: Alessio Botticelli/Getty Images
Bradley Cooper loves three things, count 'em: his beloved white Eagles hat, his 'ma, and dancing to Fatboy Slim at Glastonbury. Until this day, I never thought I'd get to see a video of at least two of those things together, but not all of life is as horrible as the Eagles' Super Bowl record.
It appears that Bradley had a better time at Glastonbury than Leo had at Coachella. I'm happy for him!