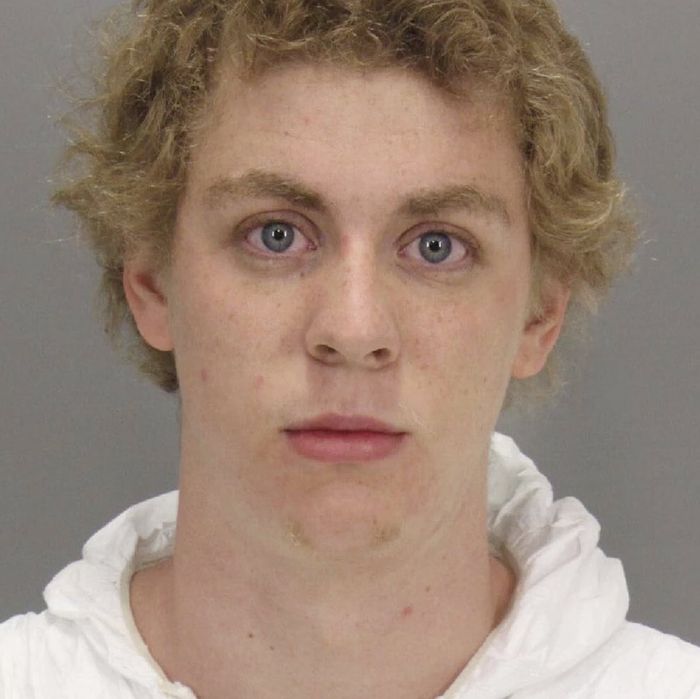 Photo: Santa Clara County Sheriff's Office
Childhood friend Leslie Rasmussen has apologized for her glowing character statement on behalf of alleged Stanford rapist Brock Turner.
As I said previously, as part of the sentencing process, I, and at least 39 others wrote character statements to the judge in the case.

Although I was asked to share how I knew him, how long I have known him, his character and personality, time spent with him, activities together, and any other opinion I had on the matter, I was not there that night. I had no right to make any assumptions about the situation.

Most importantly, I did not acknowledge strongly enough the severity of Brock's crime and the suffering and pain that his victim endured, and for that lack of acknowledgement, I am deeply sorry.

I fully understand the outrage over Brock's sentencing and my statement. I can only say that I am committed to learning from this mistake. I am 20 years old, and it has never been more clear to me that I still have much to learn.
Rasmussen isn't the only one who has some regrets over offering Turner support. Guidance counselor Kelly Owens, who works at Oakwood High School, wrote an apology that was released by the district's superintendent, Kyle Ramey.
In the statement I submitted to the judge during the criminal proceedings and before sentencing referencing Brock's character, I made a mistake. Of course he should be held accountable. I pray for the victim, her family and all those affected by this horrible event. I am truly sorry for the additional pain my statement has caused. I tell my students they have to be accountable, and Brock is no exception.
Since Rasmussen's statement, her band Good English got the boot from Brooklyn's Northside Festival. As for the other 38 character witnesses (including Owens), it's still unclear what, if any, repercussions will befall them, other than the constant nightmare of knowing you went to bat for someone like Brock Turner.