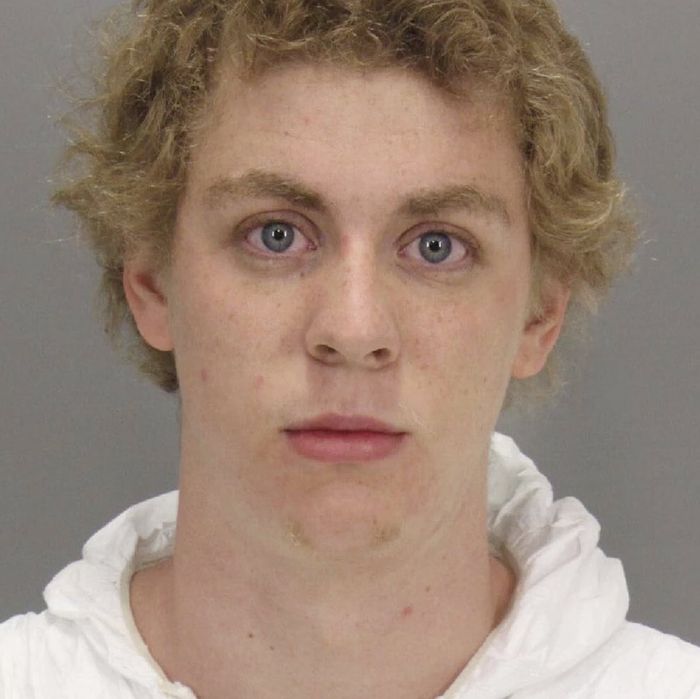 Brock Turner.
Photo: Santa Clara County Sheriff's Office
In Dan Turner's letter defending his son Brock Turner, he mentions that his son's life "will never be the one he dreamed about and worked so hard to achieve." Now USA Swimming has confirmed this further: Should he try to register, Turner will not be eligible for USA Swimming events, reports USA Today.
A spokesperson told the news source that when the former Stanford swimmer sexually assaulted an unconscious woman in January 2015, he was not a member of USA Swimming. His membership expired in 2014, and he is currently not a member. But should he try to apply, the organization will not admit him:
"Brock Turner is not a member of USA Swimming and, should he apply, he would not be eligible for membership … Had he been a member, he would be subject to the USA Swimming Code of Conduct. USA Swimming strictly prohibits and has zero tolerance for sexual misconduct, with firm Code of Conduct policies in place, and severe penalties, including a permanent ban of membership, for those who violate our Code of Conduct."
USA Swimming membership is required for participation in any competitive USA Swimming event. And yes, this does include the Olympic Trials.