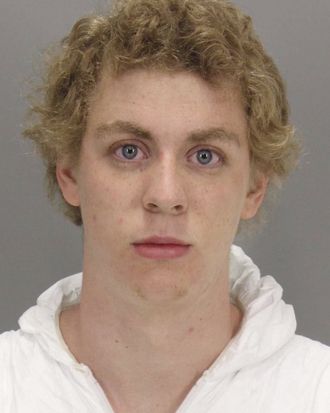 Brock Allen Turner
Photo: Santa Clara County Sheriff's Office
Brock Turner was convicted of three counts of sexual assault in March, but only sentenced to six months in county jail for his crime because Judge Allen Persky thought that "a prison sentence would have a severe impact on him."
Since then, there's been a massive outcry in response to Turner's lenient punishment. Many were outraged by statements released by his father, his friend, and Turner himself that shifted the blame away from Turner and onto alcohol and party culture in a way that was viewed as symptomatic of rape culture.
But now Mic reports that Turner will be serving an even shorter sentence than what he was initially given. The Santa Clara County's Department of Corrections website has him listed as being released on September 2, 2016 — only three months after his booking date of June 2, 2016.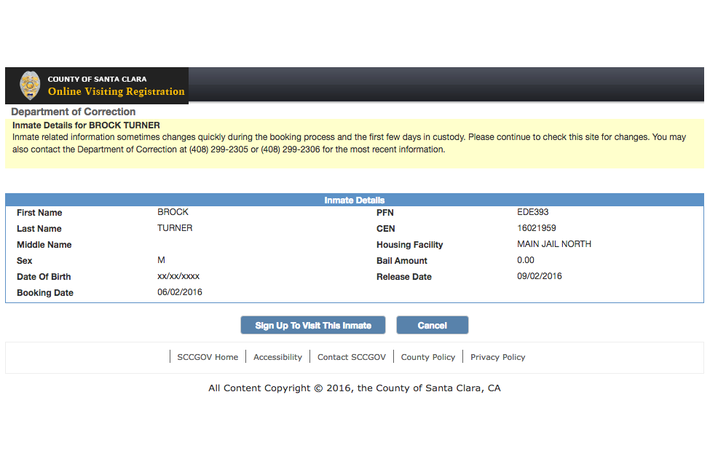 Officer Sergeant James Jensen told Mic, "If it says he's getting released on that date — unless there's some special circumstance and he receives new criminal charges while in prison and were to be charged — that is the date of his release."
Whether or not his sentence was formally shortened has yet to be confirmed. The Cut will update this post as further details become available.